Internet2 Next Generation Infrastructure Update on Progress, Summer 2021 Timeline
Estimated reading time: 4 minutes
By Robert Vietzke, Internet2 Vice President for Network Services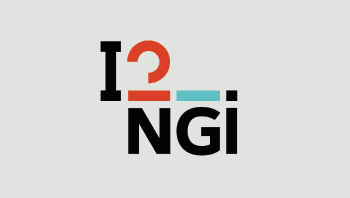 At the end of a most unusual academic year, we find ourselves entering a busy summer period, hopefully preparing for a fall semester with full campuses and researchers ready to resume a more normal academic year. In the next few months, we will cross several major milestones that will bring Internet2's Next Generation Infrastructure (NGI) fully online, and begin our shift away from network implementation toward enabling new capabilities through the software layer we have begun to build above the network.
These last three months have been incredibly busy and productive. As we hit new all-time traffic levels in March and April on our current network, we also completed and commissioned the new optical and packet layers of the new network that will carry that expanding load. We spent the month of April conducting a series of pre-production tests to confirm everything from lossless coast to coast throughput at 400G, to expected convergence time in the event of a failure. The tests confirmed most of our plans and also exposed software and hardware issues that we are now working to address before we bring production traffic online.
Very soon we will make the final decision about readiness to move forward with the "shim" phase. This is the step where the new infrastructure is inserted in line between the current network and member connections. By late July, we will have another review and make another decision before moving member traffic onto the new Internet2 backbone. Assuming no major new hurdles emerge, this timeline puts us on track to be on to the new 400G backbone in September 2021, with decommissioning of the old network through the end of the year.
Three NGI Highlights for Summer 2021
First, we are taking every step we can to make deliberate decisions at the "go/no go" points in our plans. This means methodically confirming we have done everything we can to drive uncertainty out of the plan and that we have mitigation plans for the risks we have identified. This approach has served us well since the start of the NGI program, and informed actions that included additional testing, working to tune parameters, and waiting for several bug fixes before moving forward. We believe we have developed solid plans and have positioned ourselves to leverage automation tools for both implementation and problem-mitigating roll-back plans.

Second, it is time for us to start thinking beyond the hardware roll-out and toward the new types of services we anticipate the infrastructure can offer. We have already begun plans for Cloud Connect 2.0 Portal feature set, and a new Routing Portal that should both enhance our members' experience and reduce the time to implement and manage services. We expect that in addition to more bandwidth for researchers, cloud providers, and peers, the speed at which services can be implemented and changed will increase as NGI comes online. Through the Network Technical Advisory Committee (NTAC), working groups in the NAOPpag (Network Architecture, Operations & Policy), and via email, we welcome ideas and feature requests for these new services.

Third, as the software layer enables new on-demand features, identity and access management (IAM) for network partners is going to be more important than ever. It is through identity management tools that we anticipate greater granularity of roles for service managers, users, and administrators, and which will ultimately lead to faster service management, better service telemetry, and more complex service collaborations. For those network operators that have access to InCommon services and solutions, the new capabilities can be readily adopted. For those who do not currently participate in the InCommon Federation, we'd like to hear from you to start working through options we can pursue together to better understand the gap.
All of this is to highlight that as the summer gets underway, we are moving forward at a rapid pace and are beginning to see the finishing line of network transition while seeing the starting line for a new era of collaboration. We welcome your input and hope to connect with many of you as we move through the country in transition and begin to look forward to our new software-enabled future.
Power of Collaboration Enabling NGI
I'd like to explicitly call out the absolutely amazing teamwork across the Internet2 staff, GlobalNOC staff, dozens of community contributors, Cisco, Ciena, Lumen, and GDT over these past months. From the thousands of hours of detailed technical work, to obscure contracting, to community engagement, to critical accounting needs, the collaboration and commitment to the community's mission has been outstanding. We will all welcome the end of this most intense period, but I expect we will also reflect positively on the teamwork that got us through it.
If you have questions about NGI or want to learn more about this next phase, please email the team at networkdevelopment@internet2.edu.