5 Takeaways on Advanced Networking at the 2023 Internet2 Community Exchange
By James Deaton - Vice President of Network Services
Estimated reading time: 6 minutes
Last month, the research and education (R&E) community arrived in Atlanta for the inaugural Internet2 Community Exchange. It was a whirlwind of a week – from two energizing and inspiring keynotes to dozens of talks that cultivated important dialogue around our community's priorities and continued progress.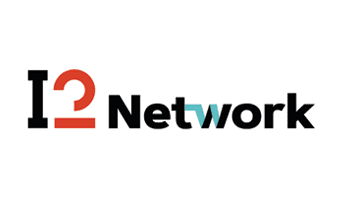 If you attended the event, thank you for taking the opportunity to (re)connect with us. And if you missed out, we missed you too! To recap the many conversations surrounding the state of advanced networking, here are my top five takeaways from the 2023 Community Exchange.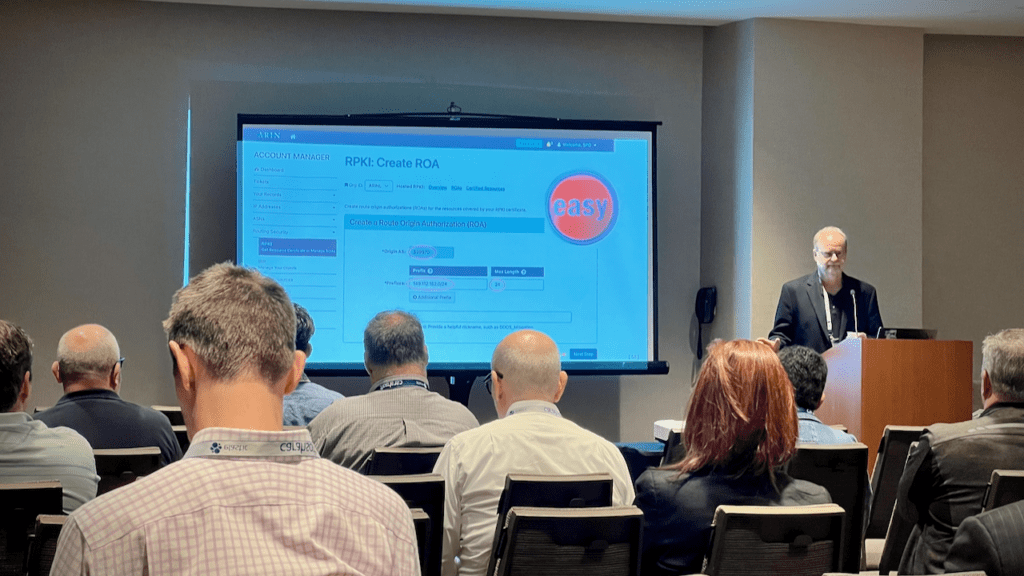 1. In light of IT workforce shortages and the need to do more with less – and faster – network automation is key for addressing the needs of research and education.
Automation was a recurring topic at Community Exchange, including two excellent workshops: Get Started with Network Automation, and Automation with Cisco Network Services Orchestrator. The workshops were well-attended and well-received by the community.
The NTAC Network Automation Special Interest Group (SIG) met during the week and had a lively discussion about automation – from technical implementation to philosophical challenges. Additionally, the recently formed Research and Education Automation Clearing House (REACH) Steering Group met in person and discussed how to initiate efforts to help the community understand where they are on the automation path. The group will continue their efforts through the summer and meet at the 2023 Internet2 Technology Exchange in September.
If you would like to be part of the network automation discussion, complete this form to express your interest in the Internet2 NTAC Network Automation SIG. The SIG hosts virtual meetups at 3 p.m. ET on the first Thursday of each month and also engages in conversations through a group Slack channel and email list. You can also gain insights from community members on lessons learned and big wins in the automation space through our Embracing Network Automation blog series.
2. Routing integrity and network security are core aspects of IT security in general, and 2023 is a critical year for the R&E community to close the gap in routing security protections.
Community Exchange featured several talks on routing integrity, including MANRS compliance, the need for IP address holders to ensure they have an ARIN Legacy Registration Services Agreement in place before year-end to lock in highly discounted fees, and how the new Internet2 Route Reports highlight cases where the actual routing being performed may not match the intended routes.
Thanks to ARIN for hosting a help desk during the event, where many attendees stopped by to obtain answers to questions about their agreements.
If you'd like to learn more, visit the Internet2 Routing Integrity webpage or send your follow-up questions to manrs@internet2.edu.
3. As we continue to deliver new features within the Internet2 Insight Console, having the community dive in and share feedback is key to ensuring we get it right.
Attendees heard the latest news about the Internet2 Insight Console – a web-based tool for visualizing, managing, and troubleshooting all Internet2 network services. Looking Glass, a new feature that replaces the Router Proxy, is now in production and available to all. Virtual Networks, a forthcoming feature used to establish VLANs across the network for services such as I2 Cloud Connect (I2CC), will be rolled out in fall 2023. Planning for the migration of current circuits to Virtual Networks will occur this summer.
Take the Insight Console for a spin at console.internet2.edu. You can also sign up to become a usability tester or share your feedback with us anytime.
4. Following the deployment of the Internet2 Next Generation Infrastructure, we have a renewed focus on improving network research engagement activities and capabilities with both our domestic and international communities.

Network Services team members shared about evolving efforts to enhance support for data-intensive sciences (DIS) on the Internet2 core network and international exchange points. In recent years, the community has expressed strong interest in native 400 and 800 Gbps support, dynamic network service provisioning, experimentation, traffic management, and active feedback on performance along the topology. In various talks and side meetings, Internet2 discussed its work to upgrade its international connectivity through a joint project with ESnet and CANARIE to acquire the first 400 Gbps R&E transoceanic links. Internet2's global exchange point fabric (including MAN LAN and WIX) also will be enhanced to those speeds. For the core network, attendees heard about potential roadmaps for progressive traffic management – and associated software support – including the proposed use of new segment routing traffic engineering features to provide dynamic provisioning for data transfer nodes and other DIS applications.

Another initiative is underway for community co-development of features and functionality – temporarily named Atlantic Pacific Research and Education Exchange (AP-REX) 2.0. AP-REX 2.0 strives to streamline operations and provide common architectures across North American exchange points, including AMPATH, MAN LAN and WIX, MOXY, PacWave, and StarLight. ESnet and International Networks at Indiana University are also contributors to the program, providing key software, expertise, and capacity to the effort.
Stay tuned in the coming months as we share more updates about these activities in support of the global R&E community.
5. With new state and federal opportunities to expand broadband access, collaboration and coordination among the Research and Education Network (REN) community is paramount.
During the Connector/Network Member Principals meeting, one key topic of discussion was the new environment created by the Infrastructure Investment and Jobs Act (IIJA)-related investments in broadband infrastructure. This environment poses challenges and opportunities for RENs as they work to serve their communities, which comprise many different types of R&E organizations.
The Principals agreed next steps would be partnering with The Quilt in the formation of joint committees to address aspects of broad REN community advocacy.
Bonus Takeaway: The Community Exchange showed us that all facets of our community have been busy with exciting developments and partnerships within advanced networking. This fall the 2023 Internet2 Technology Exchange, Sept. 18-22 in Minneapolis, will provide a great opportunity to dive deeper into the technology associated with many of these efforts. We hope to see you there!
ICYMI
Presentation slides are available for the following advanced networking talks, in case you missed them:
Looking for more? Please check the 2023 Community Exchange program page.