Sept. 18-22 | The Hilton Minneapolis | Minneapolis, Minn.
2023 Internet2 Technology Exchange
Thank you for joining us for TechEX23! View session presentations, which are posted as they are made available.
TechEX23: Get Ready for Five Days of Connecting and Learning
So much great content, so little time!
With 15 tutorials and over 100 technical talks in advanced networking, cloud technology, identity and access management, and information security, how do you whittle down what to choose? We'll leave that to you, but we suggest you check out these highly anticipated sessions!
Download the Mobile App
Stay connected! Get the Internet2 Mobile App to review CommEX23 programming and follow social media posts.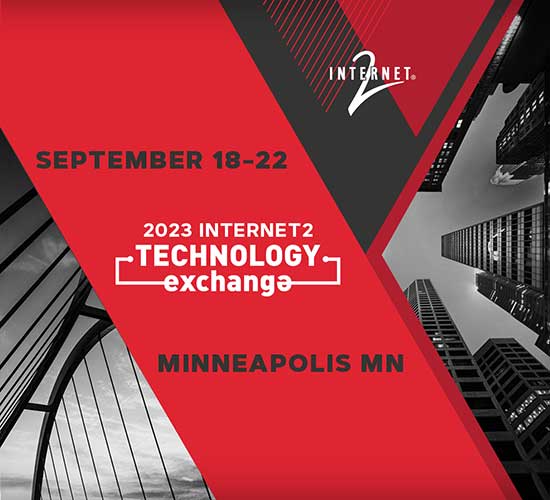 Minneapolis is the Place to Be in '23
Register now, reserve a hotel room at the Hilton Minneapolis, and start the countdown!
Thank you to the University of Minnesota for their support and hospitality as hosts of the 2023 Internet2 Technology Exchange and for their long-standing commitment and many contributions to the Internet2 community.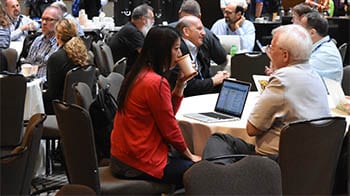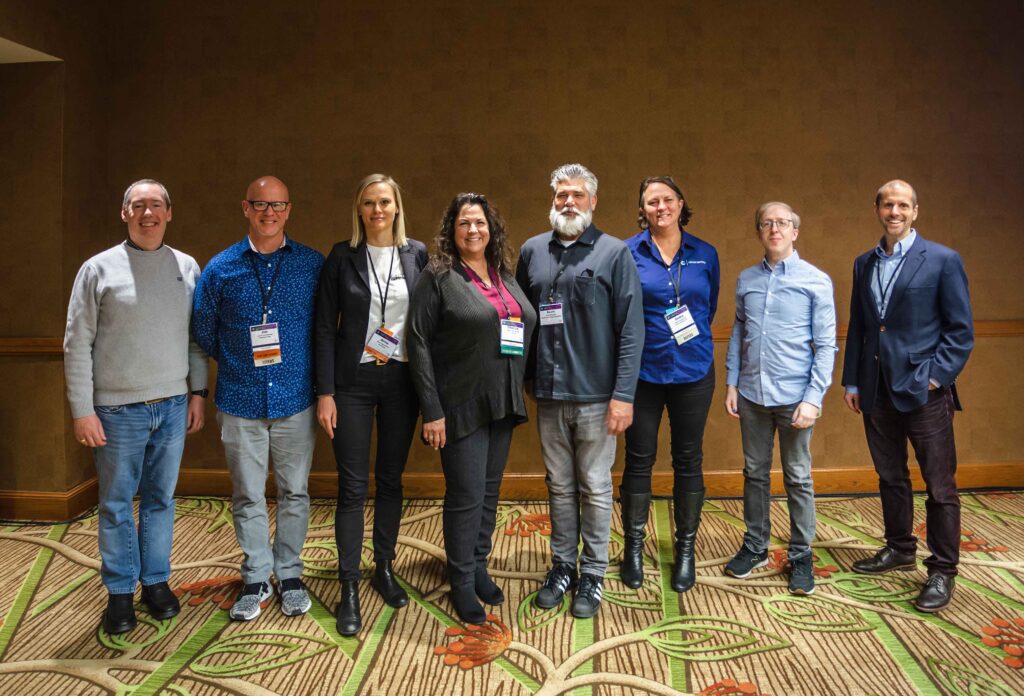 NOTE: All statements addressed to and related to the activities of Internet2 Working Groups, Working Group Projects, and Internet2 Area Initiatives and Projects are subject to the Internet2 Intellectual Property Framework, which grants to Internet2 and its members certain licenses and rights in such statements. These statements include conversations, correspondence, and/or all documents, electronic or physical. Statements not addressed to or not related to the activities of Internet2 Working Groups, Working Group Projects, or Internet2 Area Initiative or Project that are clearly not intended to be input to an Internet2 activity, group or project, are not subject to these provisions. Statements made to a group where written confidentiality agreements are in place are also not subject to these provisions.