NSRC and Internet2 Announce 2 Global Fellowship Recipients for the 2023 Technology Exchange
By Mike Erickson, Associate Vice President for Community Engagement at Internet2
Estimated reading time: 3 minutes
The Network Startup Resource Center (NSRC) and Internet2 are pleased to announce the NSRC-Internet2 Global Fellowship recipients for the 2023 Technology Exchange, Sept. 18-22 in Minneapolis.
Since 2000, NSRC and Internet2 have collaborated internationally with universities, network service providers, industry, and government agencies to support research and education (R&E) communities in countries underserved by the current R&E networking infrastructure. The fellowship sponsors representatives from these communities each year to participate in Internet2's premier technical event for community leaders, innovators, and experts – offering new opportunities to exchange knowledge and expand their professional networks.
The 2023 NSRC-Internet2 Global Fellowship recipients are from the University of the South Pacific located in Fiji:
Ravneel Sharma, senior network engineer, has more than 14 years of career experience designing, implementing, and providing support for a broad spectrum of technical domains. These include enterprise networks, wide area networks, telecommunications, unified communications, and contact centers, with roles in the industry and higher ed. He has a degree in electronics and communications engineering and is currently pursuing post-graduate studies in cybersecurity at the University of the South Pacific.
Niumaia P. Tabunakawai, senior analyst programmer, has more than 12 years of career experience, including roles in e-government, finance, and higher education. His expertise combines enterprise application software development, deployment, and comprehensive support, along with a foundation in ASP.NET and SQL/Oracle database programming. Tabunakawai has a master's degree from the University of the South Pacific.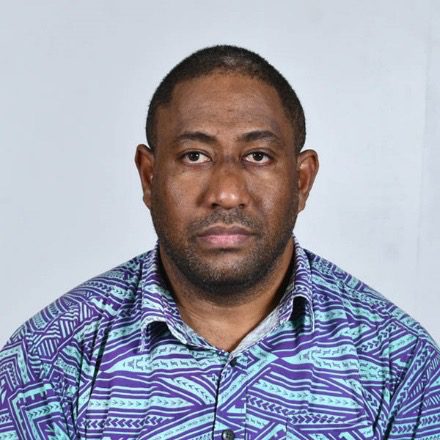 They will be recognized at an Internet2 Inclusivity Initiative (I2I) lunch presentation on Wednesday, Sept. 20. Technology Exchange attendees are invited to join and celebrate these and other community members who are already making a difference for R&E!
More Opportunities to Broaden Participation
The NSRC-Internet2 Global Fellowship is just one of three opportunities converging this year to broaden the participation of underrepresented and underserved members of the R&E community in the U.S. and globally at the 2023 Technology Exchange. Additional participation is being funded through the Internet2 Inclusivity Initiative (I2I) and the Minority Serving – Cyberinfrastructure Consortium (MS-CC).
ICYMI