Internet2 Announces 6 Inclusivity Initiative Scholarship Recipients for the 2023 Technology Exchange
By Mike Erickson, Associate Vice President for Community Engagement at Internet2
Estimated reading time: 3 minutes
Internet2 is pleased to announce the recipients of the Internet2 Inclusivity Initiative (I2I) Scholarship for the 2023 Technology Exchange, Sept. 18-22 in Minneapolis. The initiative advances the meaningful participation of women information technology professionals in the research and education community. Through scholarship support, six women will have the opportunity to expand their skills and professional networks at this year's premier technical event for community leaders, innovators, and experts.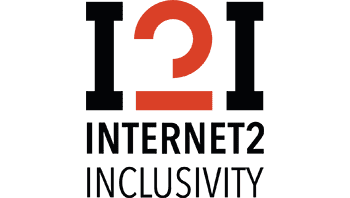 The 2023 Technology Exchange I2I Scholarship recipients are:
Shweta Chauhan, faculty support specialist, San Diego State University
Emily Kasbohm, senior web developer, Brown University
Becca Kingery, education IT manager, Nebraska Office of the CIO and Network Nebraska
Jessica Krause, IT reporting analyst, University of Massachusetts Amherst
Ayat Mohammed, computational scientist in advanced research computing, Virginia Tech
Veronica Ramirez, vulnerability and risk analyst, Chapman University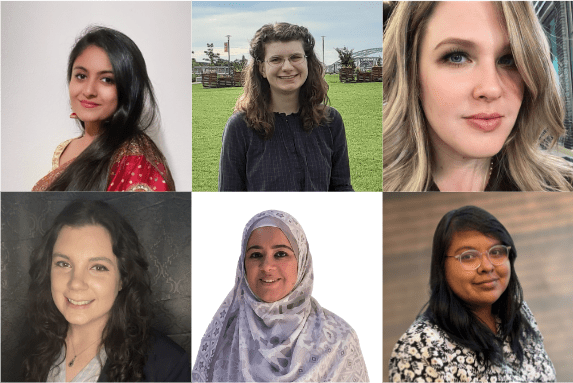 They will be recognized at an I2I lunch presentation on Wednesday, Sept. 20. Technology Exchange attendees are invited to join and celebrate these women who are already making a difference in the community!
Read their bios to learn more about the I2I Scholarship recipients.
Broadening Participation With the I2I Experience 
These outstanding women were selected from dozens of nominations from across the community. All scholarship recipients will have the opportunity to participate in pre-conference workshops, attend all conference sessions, meet with community mentors, and develop professional relationships to support their professional growth at their institutions and across the community.
Multiple I2I Scholarships are granted to support the attendance of women IT professionals at each of the Internet2 annual events – Community Exchange in the spring and Technology Exchange in the fall. The scholarships cover travel expenses, hotel accommodations, and event registration.
Thank You to the Sponsors
I2I Scholarships for the 2023 Technology Exchange are made possible through the generosity of industry sponsors Cisco, Oracle, and Rincon, Internet2 community members Northern Tier Network Consortium (NTNC) and Chapman University, as well as Internet2.
More Opportunities to Broaden Participation
The I2I Scholarship is just one of three opportunities converging this year to broaden the participation of underrepresented and underserved members of the R&E community in the U.S. and globally at the 2023 Technology Exchange. Additional participation is being funded in collaboration with the Network Startup Resource Center and the Minority Serving – Cyberinfrastructure Consortium (MS-CC).
ICYMI