Find Out What's New and Next for Advanced Networking
By James Deaton - Vice President of Network Services
Join Us at the 2023 Internet2 Technology Exchange
Estimated reading time: 5 minutes
Automation and orchestration. AI-driven traffic engineering. Monitoring, telemetry, and analysis. Routing integrity and optimization. Innovative architectures. Cloud networking. Global connectivity and science collaboration.
When you peruse the list of topics being addressed at the 2023 Internet2 Technology Exchange, Sept. 18-22 in Minneapolis, it's clear why TechEX is such a great technical gathering for the research and education community – including our colleagues who operate the global ecosystem of R&E networks. We hope you'll join us for the content-rich program and professional development offerings, and find new energy from the community conversations and networking opportunities.
Here are some of the advanced networking-related program highlights I'm most excited about at this year's TechEX.
Internet2 Network Services Announcements
The Internet2 Network Services team will host several sessions to share some big updates with the community – including new services that we're excited to offer soon. Delivering on the promise of the Internet2 Next Generation Infrastructure (NGI), we'll announce Large Platform Flex, which will provide more flexibility, capacity, and resiliency for our Large Platform connectors. We'll also share the newest feature of the Internet2 Insight Console: Virtual Networks, and talk about community efforts surrounding network automation.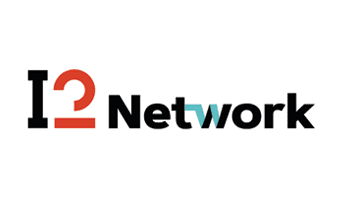 Join me Tuesday morning to find out What is Happening in Network Services, which will include an overview of these highlights and a preview of the Network Services sessions occurring throughout the week.
Among those sessions, we'll dive further into the Routing Integrity Initiative and efforts with the community to address routing security improvements in a session on Internet2 Route Reports and Routing Intentions – Policy vs. Implementation. We will also report on an effort to directly increase engagement with established community network performance groups to assist in the use of the Internet2 platform and its services – including performance assurance and service telemetry. Informally dubbed "peer engineer," we will discuss early concepts for such engagements based on the established, successful Routing Integrity model.
Internet2 network engineering is in the process of deploying new software features and route policy enhancements to the NGI platform introducing new foundational elements that can optimize capacity utilization and support both research and cloud applications use cases. We will discuss these platform enhancements as well as future areas of technology development we expect to leverage in the coming year.
We are also in the process of collaborating on technology development with our community through multiple initiatives, including the expansion of the Atlantic Pacific Research and Education Exchange (AP-REX) to include new consortium members and scope of activities. We will discuss these initiatives, long-term goals, and how community input and requirements will likely impact the development of the Internet2 core.
Community-Led Conversations
I'm also looking forward to the many community-led sessions and discussions in the Advanced Networking track. Tuesday is all things network automation and orchestration – from the Network Automation Tapas panel to Network Automation Strategies and Tools to Data-Informed Network Automation and more! There are several don't-miss sessions on automation throughout the day, building momentum for Wednesday morning's NTAC Network Automation Special Interest Group discussion.
Who can resist the perfSONAR Power Hour? Developers will share the latest about perfSONAR, including new tools for visualization and on-demand testing, a new high-performance version of iperf3, and the latest on wireless monitoring.
ARIN, or the American Registry for Internet Numbers, will host a session on Enabling RPKI to access services that fill critical gaps in the internet's routing security. With the window closing to lock in lower annual fees for our community's legacy IP resources before the end of 2023, this session will offer the timely and helpful information you need to strengthen your routing security.
And many more sessions in the program will capture your interest! Those include timely topics and updates from U.S. and international R&E networks, including CENIC, ESnet, GÉANT, and CESnet.
Tutorials and Workshops Galore
I'm blown away by opportunities at this year's TechEX to deepen our knowledge through training from the experts – and support our staff in doing the same. Beyond our regularly scheduled program, the event offers several tutorials and workshops on Monday and Friday (separate registration required). You can view the full list of tutorials and workshops, or scan through these advanced networking-related highlights:
WiFi Access and Mobility – During eduroam-US Mobility Day, Sara Jeanes, Internet2, and community members will lead discussions on eduroam, 5G, WiFi 6e/7, Internet of Things, Passpoint/Hotspot 2.0, and other mobility-related topics.
Advanced Networking and Research Engagement – Paul Ruth, University of North Carolina – Chapel Hill, will lead two FABRIC Early Experimenter Tutorials – Introduction and Intermediate/Advanced – taking a closer look at this international infrastructure for experimentation and at-scale network, cybersecurity, and systems research.
See You in Minneapolis!
We look forward to TechEX each year as the place where we can talk with colleagues and share ideas on how to tackle some of the challenges we all face together. The ideas and input we receive from our community at TechEX often shape the future direction of Internet2 Network Services, so please join us and contribute to the success of our community!
ICYMI