I2I Scholarship Recipient Profiles
Internet2 recently profiled past recipients of the Internet2 Inclusivity Scholarship to learn more about what makes these women so remarkable, what the distinction has meant to them and their careers, and what they've been doing since they were awarded the scholarship.
Gladys Andino, 2018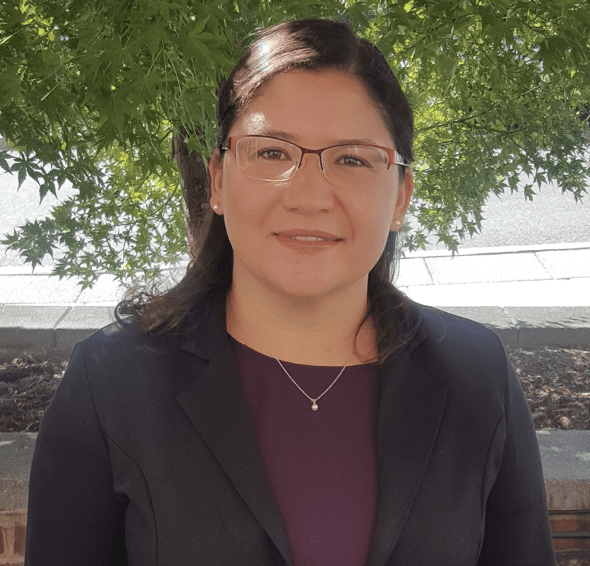 Gladys Andino is a researcher, observer, diversity proponent and lifelong learner. While working on a PhD in entomology at Purdue University, Andino discovered bioinformatics and high-performance computing which caused her to reevaluate her career goals. After completing her doctoral program, she accepted a position with Purdue as a Senior Scientific Applications Analyst with Research Computing. In 2018, Andino received an I2I scholarship which further boosted her confidence and helped her find mentors in her field. She is currently a Senior Computational Scientist with the University of Virginia's ResearchComputing group.
Andino is passionate about empowering others. She strives to promote an environment in HPC and higher education where women and people of color are represented. It's important to Andino that people's diverse ideas, perspectives, approaches, and styles are taken into consideration to maximize success. She believes diversity is essential for any organization, including research computing.
"Computing is not my first language. However, I love sharing my computing expertise and all I have learned on the subject with students, staff, and faculty at the University of Virginia. One of my goals is to continue training future scientists to use advanced computing in their research," Dr. Andino said.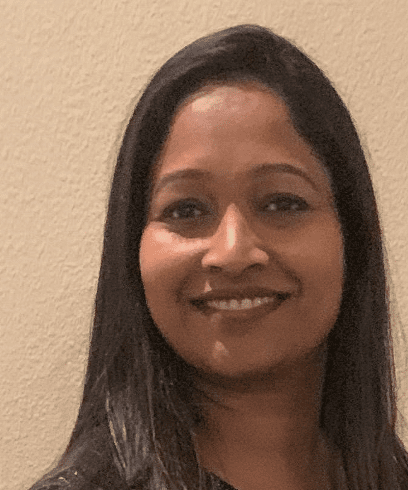 Manisha Kanodia, 2018
Manisha Kanodia's career motivation stems from a passion to collaborate with her team and provide needed solutions to the UC San Diego campus community. She is the IT service offering manager for student affairs, a career move she made at UCSD after receiving the I2I award in 2018.
Her advice to new and aspiring leaders speaks to her collaborative approach. "Learn to lead without authority. Be the person who shares knowledge and brings together people to solve a problem," Kanodia said.
Manisha knows bringing people together is also the key to advancing DEI. For her, that means we all work together to create an environment of awareness about our unconscious biases, mutual understanding and respect, and success for everyone we interact with on a daily basis.
"It is important that we speak and use our voice to forge a path for change. Being true to ourselves as we share our experience will help others gain an understanding and develop an environment of growth mindset," Kanodia said.
Angel Male, 2015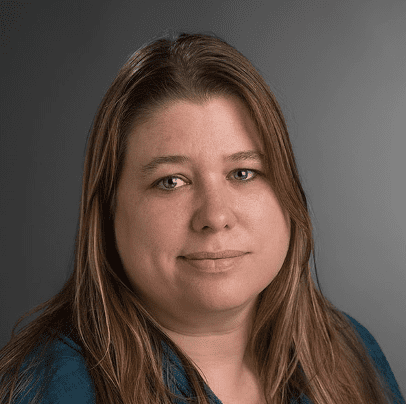 Angel Male received the I2I scholarship in 2015 and is now paying the experience forward. As a network engineer at the Rochester Institute of Technology, she holds a leadership role in RIT's cooperative education program where she can influence the next generation of engineers.
"While working with students directly, it's motivating to see the excitement in them as they learn new skills they will build on for their careers," Male said.
Her mentoring approach includes DEI work—which, for Angel, means a seat at the table. "As a student manager, I ensure we have a diverse student workforce and every voice is heard. Students will take those experiences and carry them on throughout their lives," Male said.
Amber Rasche, 2016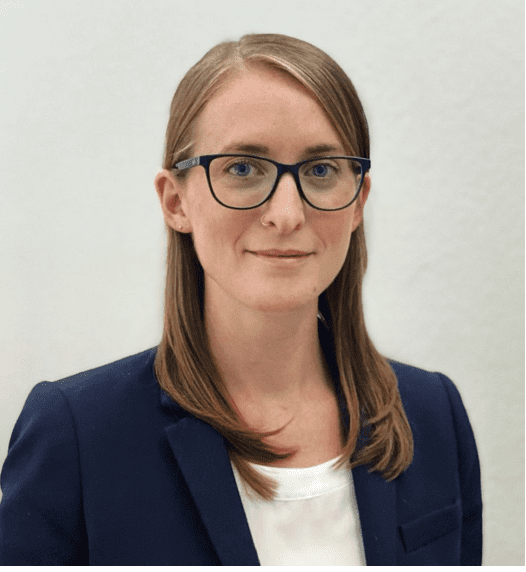 In a profile that hits close to home, Amber Rasche talks about the career path that led her to joining Internet2 at the Denver office.
Amber won the I2I scholarship in 2016 when she served as an IT communications coordinator at North Dakota State University. I2I encouraged her to join the Women in IT Networking, or WINS, program. Both I2I and WINS have served as catalysts for exciting changes in Amber's career. In January 2018, Amber took on a role as a technical writer supporting N-Wave, the National Oceanic and Atmospheric Administration's national, high-speed network. This June, she joined the Internet2 Community Engagement team as a senior communications specialist.
"I am so grateful to know the R&E community and to be part of it. When I reflect back on the opportunities I've had over the past several years, I2I was definitely the jumping off point," she said.
Spending time in Colorado while hiking, snowshoeing, camping, backpacking and motorcycling is the bonus.