2023 Internet2 Community Exchange | May 8, 2023 | Atlanta, Ga.
Leadership Exchange
What is the Leadership Exchange?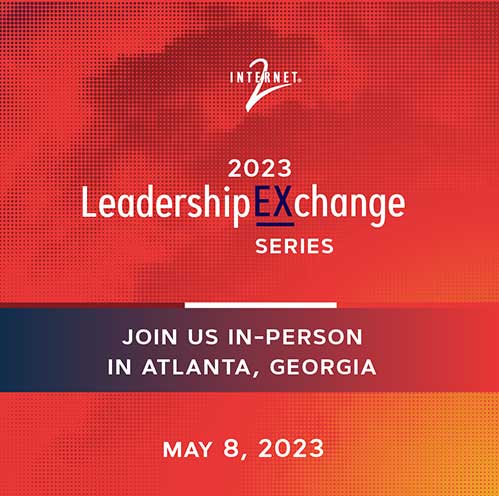 Formerly known as the Executive Track, the Leadership Exchange is a gathering of R&E leaders within the overall Community Exchange event.
This invitation-only gathering will offer a selection of topics and speakers tailored to the interests and issues of R&E executive leaders within the framework of Community Exchange.
Based on feedback from the inaugural 2022 Leadership Exchange series (held in May and October 2022), the format of this half-day event (Monday, May 8, 2023, from 12 p.m. to 5 p.m.) will include attendee-driven topics and more networking time for discussion. Designed specifically for executive leaders and their next level of leaders as a professional development opportunity, the agenda will be communicated soon. Be on the lookout for further details.