Three Presidential Sites Collaborate on PPSP Program, Reach Hundreds of Students Across the U.S.
By Casey Christy, Temporary Program Manager, Internet2 Community Anchor Program (CAP)
How did three past presidents handle different rebellions? On March 30th, over 500 students from 15 states learned how during one of the exciting programs from the ongoing 2023 Presidential Primary Sources Project series.
The Presidential Primary Sources Project (PPSP) is a series of free, standards-aligned, 45-minute interactive videoconferencing webinars aimed at students in grades 4-12.
The PPSP is made possible through a partnership with the National Park Service, National Archives and Records Administration, the Internet2 community, and cultural and historic organizations nationwide. The 2023 PPSP series has already reached over 14,100 students, with 22 high-quality programs completed and 1 upcoming program remaining.
"American History through primary sources at the perfect level for students." – PPSP participant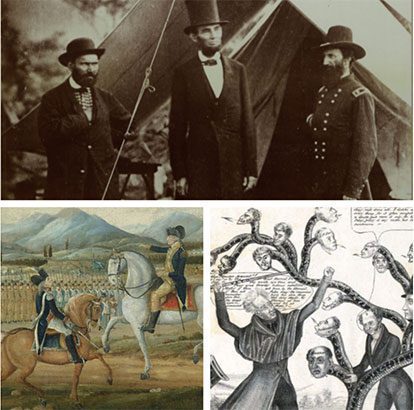 In "Responding to Rebellion," educators from George Washington's Mount Vernon, Andrew Jackson's Hermitage, and Abraham Lincoln Presidential Library collaborated on a presentation that showed students how Washington responded to the Whiskey Rebellion, Jackson negotiated the nullification crisis, and Lincoln handled succession of confederate states and the subsequent Civil War. The experts also pointed out similarities in the divisive nature of the crises and the presidents' obligations to keep the nation together. 
One teacher commented that the program "created a wonderful historical perspective, and it allowed students to have lively discussions." All PPSP programs are interactive, with many presenters providing supplementary worksheets or lesson plans. Another teacher commented that the program "lined up really well with our curriculum in 8th grade." Teachers are bound to find a PPSP program that aligns with their curriculum and students' interests, as programs cover many topics surrounding presidents– from the pets in the White House, to the role of African American women in the lives of the First Ladies, to the significance behind the WWII memorial.
Upcoming Programs
Thursday, April 13: Rosalynn Carter – Partner in Chief, Jimmy Carter National Historical Park
Can't make it? Watch any past program on our YouTube channel or Facebook at your convenience.