We Need Your Input!
Help Us Develop
the Internet2
Five-Year Roadmap
Working collectively to shape our future together through the development of a Five-Year Roadmap.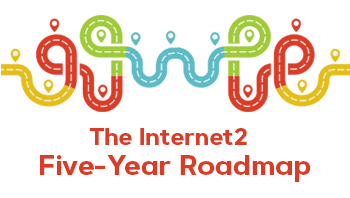 Share Your Ideas to Shape Future Strategies and Solutions
Internet2 strives to enrich research and education through community-inspired, guided, and supported services, solutions, and capabilities. We are seeking input from the community over the next several months to help shape our collective future together through the development of a Five-Year Roadmap.
The Roadmap process, which began in October 2022, is exploring ideas and strategies for services, solutions, capabilities, communications, and a future financial model. Discussions are focusing on solutions you need that you cannot fulfill on your own. We had a lively, robust conversation about the Roadmap at the Internet2 Community Exchange in Atlanta in May 2023.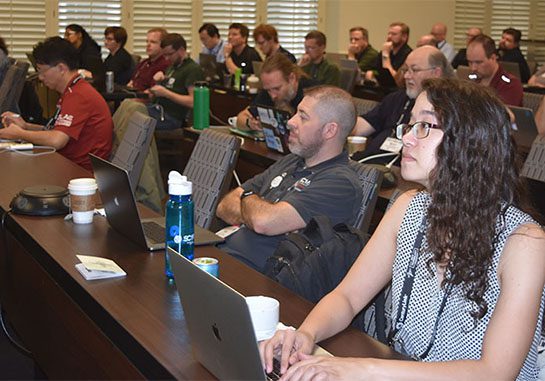 We welcome input from stakeholders with broad representation from across the research and education community to participate in these conversations. This includes, but will not be limited to, Internet2 members, InCommon participants, community anchor institutions, Minority Serving – Cyberinfrastructure Consortium participants, and additional key stakeholders representing multiple roles in the research and education community.
Work on the roadmap is being conducted in three phases, with feedback loops in each phase to help establish a rich dialogue that helps frame our future together. The roadmap team leading this project includes Ron Kraemer, former vice president and CIO at the University of Notre Dame, Ana Hunsinger, Internet2 vice president of community engagement, as well as Internet2 staff.
Internet2 Five-Year Roadmap Process
| | | |
| --- | --- | --- |
| Phase 1: Explore Ideas and Strategies | Phase 2: Explore Opportunities | Phase 3: Explore and Validate Strategies |
| In-person and virtual conversations are happening between September and December 2022, and findings will be reported back to the Internet2 community in mid-December 2022. | Conversations will happen in January and February of 2023, and findings will be reported back to the Internet2 community in May 2023 at the Leadership Exchange event. | The roadmap team, the Internet2 Board, and advisory groups will bring together the information collected and analyses completed during the first two phases. They then will partner with the Internet2 community to explore and validate and share strategies for portfolio and service management and a future financial model. More details coming soon in Summer 2023. |
Get in touch with us
Want to get involved? Have some comments to share about the process? Fill out the contact form to share your thoughts we'll get back to you shortly.