Cultivating a Passion for STEAM: Illinois Department of Innovation and Technology and the Illinois Century Network
By Therese Perlowski - Program Manager, Internet2 Community Anchor Program
Estimated reading time: 4 minutes
The rapid growth in science, technology, engineering, arts, and mathematics (STEAM) careers across the global workforce and its pervasive impact on our daily lives make STEAM education and experiences for K-12 students more critical than ever. Recognizing this critical need, Illinois's Department of Innovation & Technology (DoIT) is committed to providing educational experiences that cultivate a passion for STEAM and innovation and will host its second annual Tech Prairie STEAM Expo on August 17-21 at the 2022 Illinois State Fair. The Tech Prairie STEAM Expo will be powered by the Illinois Century Network (ICN), the state's high-speed broadband network serving K-12 and higher education, public libraries, and government entities.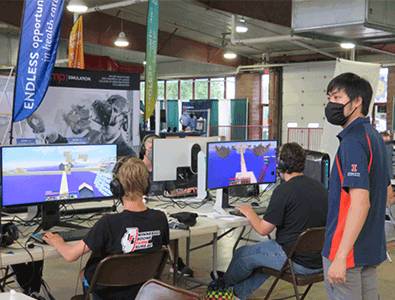 The event will include approximately 30 exhibitors and aims to "showcase, highlight, and connect students to steam opportunities and careers," as well as "cultivate digital literacy awareness," said Mary Reynolds, Education Group CIO at the state's DoIT. The expo will provide visitors the opportunity to engage, interact with innovative STEAM technology, and grow digital literacy via hands-on gaming and computing.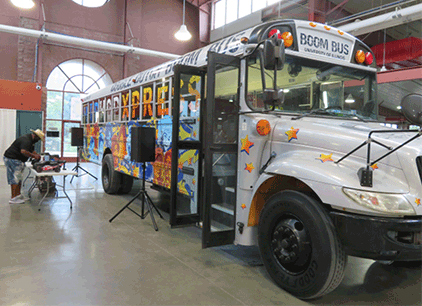 Featured attractions will include a mobile CNC lab from the Southwestern Illinois College Precision Machining Technology (PMT) program where students can explore computer numerical control (CNC) machine operations that incorporate computer design and metal cutting while creating their own souvenirs.
Focused on healthcare, the Jump Simulation center from OSF Healthcare will share anatomy dissection kits and specimens, 3D printing, medical engineering products, and healthcare simulation products to show how engineers are working with clinicians to transform health care. The University of Illinois Aerospace Engineering department will be sharing opportunities related to its unique satellite research and deployment programs, and the Learning Tech Center of Illinois will set up a STEAM playground with drones, a STEM lab, and 3D printers.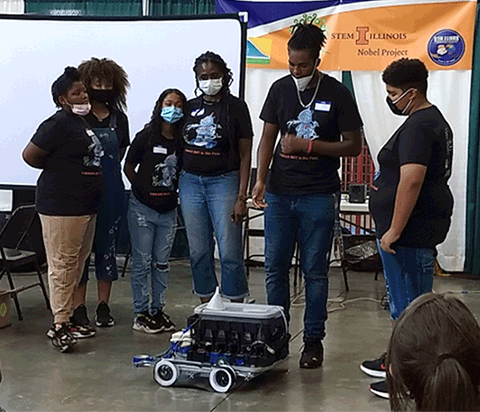 In addition to the exhibitors, the expo plans to incorporate a drone and eSports competition. The drone competition is sponsored by the Grow Our Own Minority Participation Program, which helps the City of Springfield's minority youth from middle school through college participate in mentoring, educational initiatives, job training, and internships. The in-person eSports competition, organized by the University of Illinois eSports Team, will have an 18-and-under division as well as an open division with support provided by HP.
The Illinois research and education network, ICN, will act as the backbone for all internet services for the event. "While you can't see [ICN], they provide the essential services that allow an event like this, and opportunities like this to be possible for students," Reynolds explained.
As the event continues to evolve, watch for updates on how the expo will highlight K-12 and postsecondary education, business, industry, research, and development related to STEAM in Illinois at www.illinois.gov/steamexpo.
About the Illinois Century Network (ICN)

The ICN, managed by the Illinois Department of Innovation & Technology (DoIT), is a high-speed broadband network serving K-12 and higher education, public libraries, and state and local government. The ICN provides internet and intranet connectivity for thousands of sites statewide, ensuring high availability for cloud-based content, disaster recovery services, data, video, and audio communications.
ICYMI