In the Media: 'Internet2's eduroam Support Organizations Program Expands in Two States'
Estimated reading time: 1 minute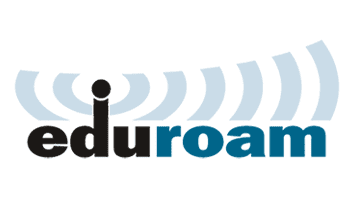 The more participants in eduroam, the more powerful the network, and the bigger the benefits for all. That's the true value of eduroam, the secure, worldwide roaming wireless service developed by and for the international research and education (R&E) community.
Campus Technology recently featured a story about the latest state R&E networks to join the eduroam Support Organizations program: Connecticut Education Network (CEN) and Link Oregon. The program is contributing to eduroam's growth by expanding access to the service across community anchor institutions, including K-12 schools, libraries, and museums.
"The eduroam Support Organizations program is cultivating a cohort of leading organizations in the research and education network community that have the capabilities, capacity, and collaborative spirit needed to contribute to the expansion of eduroam access throughout the U.S. The unique promise of eduroam lies in its ever-increasing ubiquity. We're over the moon about the momentum the Support Organizations are creating to bring access to all students in their states. The power of a community coming together to solve shared problems is on full display with these efforts."

—Kevin Morooney, Vice President of Trust and Identity & NET+ at Internet2
"CEN is excited to become an eduroam Support Organization and continue to promote secure and seamless Wi-Fi across Connecticut's community anchor institutions. CEN will be building on the success of the governor's EveryBody Learns initiative which launched a public Wi-Fi service during the pandemic and utilized eduroam as one of the SSIDs. CEN will partner with members of the CT Commission of Educational Technology on continued eduroam expansion, building on the pilot success at numerous public school districts and libraries."

—Ryan Kocsondy, Director of CEN
"Our entire team at Link Oregon is very excited to be recognized by Internet2 as the eduroam Support Organization for Oregon and to have this opportunity to extend the multiple benefits of seamless Wi-Fi roaming to our partners in the K-12, public library, and museum sectors. This work will leverage a successful demonstration project led by our founding member Oregon State University, together with the Linn-Benton-Lincoln Education Service District and the Albany and Corvallis School Districts."

—Steve Corbató, Executive Director of Link Oregon
CEN and Link Oregon join three other participating eduroam Support Organizations: the Utah Education and Telehealth Network, Arizona's Sun Corridor Network, and ConnectEd Nebraska.
Read the story in Campus Technology, Internet2's eduroam Support Organizations Program Expands in Two States
ICYMI