10 Fun Facts to Celebrate 1,000 eduroam Subscribers in the US
By Sara Aly, Senior Communications Manager
Estimated reading time: 3 minutes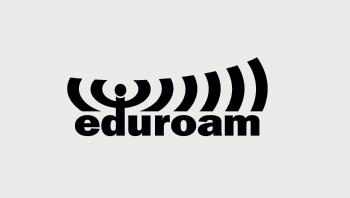 eduroam, the global roaming Wi-Fi service, recently surpassed 1,000 subscribers across colleges, universities, and research facilities in the US.
The eduroam service first came to the US in 2009 and has since grown to be the preferred encrypted Wi-Fi network of higher education institutions across the country. Its popularity paved the way to scale the service and expand access to eduroam across community anchor institutions, such as K-12 schools, libraries, and museums.
Read on to learn more about eduroam's growth in the US.
In the US, eduroam began with just two connectors in 2009. As of February 11, 2022, there are 1,004 eduroam subscribers supporting millions of students, faculty and staff across the country.
There are 2,709 eduroam service locations across the US. This number represents the locations where you can connect your devices to eduroam.
The eduroam service is an Internet2 higher education member benefit offered at no additional cost. Learn more.
The University of Florida deploys eduroam at the Gainesville Regional Airport and on Gainesville Regional Transit System buses. Learn more.
You can connect to eduroam at numerous conferences in the US that make the service available to their attendees, including the SC Conference, the PEARC Conference, and more!
eduroam Support Organizations were launched in 2020 to support deploying eduroam to K-12 schools, libraries, and museums across the US. Learn more.
The eduroam-US Advisory Committee (eAC) is convened by Internet2 and helps formulate strategies and practices for US and global research and education roaming networks, report any findings, and make recommendations. A notable accomplishment for the eAC is the publication of the eduroam-US Best Practices Guide. Download the guide.
You can connect to eduroam at 25 state parks across Utah, thanks to a collaboration between Utah Education and Telehealth Network and the Utah Department of Natural Resources.
In 2020 when students were sent home to slow the spread of COVID-19, many universities turned their Wi-Fi networks inside out, and eduroam was deployed in parking lots to support campus connectivity and social distancing. Read examples from The University of Iowa, University of Delaware, University of Buffalo, University of Minnesota Duluth, and Georgia Southwestern State University, among many others!
eduroam's reach in the US is continuing to grow thanks to a newly deployed cloud-forward architecture. Wondering where you can connect to eduroam? Check out the eduroam US map locator as well as a world map of all eduroam hotspots. Ask your local pizza shop to deploy eduroam and we can continue to provide secure connectivity to help faculty, staff, and especially students connect.
BONUS FACT: More than 10,000 eduroam hotspots are available in more than 100 nations around the world. In 2021, eduroam logged more than 6 billion individual authentications around the globe.
Do you or your institution #love2eduroam? Tag us @Internet2 and share your experience!