Cloud Superhero Bobby Clark's Superpower? People
By Heather Berry, Writer, Internet2
Estimated reading time: 4 minutes
Cloud Superhero Spotlight
Editor's Note: This profile continues our series of interviews spotlighting the wonderful contributions that research and higher ed community members make to the NET+ Program.
Be on the lookout for additional interviews, and email amotley@internet2.edu if there's a Cloud Superhero you would like us to spotlight in the future. We're grateful for all our volunteers and appreciate all they do to move our work forward.
—Sean O'Brien – Associate Vice President, NET+, Internet2
In the South Carolina foothills of the Blue Ridge Mountains, Bobby Clark, director, CCIT procurement and IT vendor management for Clemson University, has been refining his specific cloud superhero skill set for more than three decades.
During his tenure at Clemson, Clark has steadily worked his way up the ranks by learning the ins-and-outs of IT strategic management, IT finance, vendor management, and procurement. He has been a regular contributor to the all-volunteer R&E cloud community and currently serves as chair of the NET+ Business, Procurement and Legal Advisory Committee.
Putting People First
Calling himself a superhero doesn't seem to fit with Clark's approach to life. In fact, he doesn't even see himself as a "computer person."
"No, I think there was a time when I was a techie, but I'm not anymore," said Clark. " I'm actually a people person, who often finds himself straddling the bridge between procurement, the user community, and the technological guys."
In fact, Clark sees people skills as the necessary ingredient to the success of any IT support role. "Support is about talking to people," said Clark, "and, I've always been pretty good at that."
When asked about the dedication and time he's invested in the R&E cloud community, Clark directs the conversation back to community and conversation as the key to both the cloud future and IT in general. "Clemson is better served being in a community where our voice can be amplified and where we can learn from other people," he said. "Anyone who thinks that a single university can take on the challenges of what we see coming, not just with cloud applications, but IT in general, is mistaken."
According to Clark, his tenure at Clemson also gives him credibility with many folks, who feel comfortable working with him in situations where he sometimes acts as an IT mediator. "I translate for them," he continued. "If I have a superpower, it's that I can understand both sides of the argument and hopefully have a conversation where both sides win."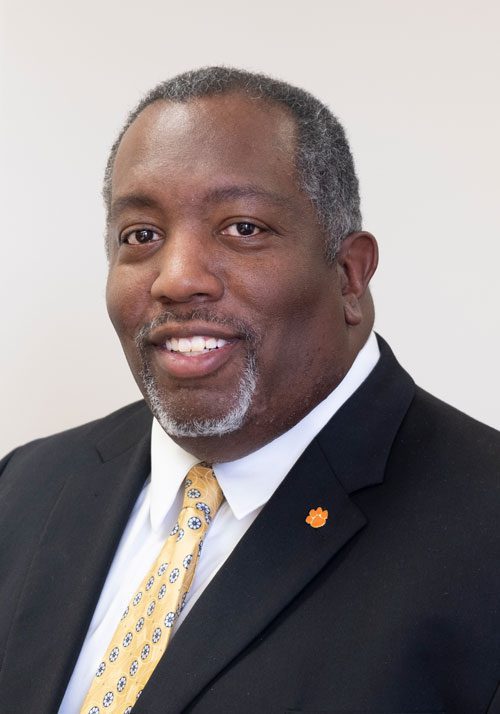 Fun Facts About Bobby:
What You Like Most About Your Job:
The chance I have to build community and increase the advocacy for higher education in the IT management role. Plus, sharing solutions, making allies, and watching people grow.
Favorite Book:
Speed of Trust by Stephen Covey and What Manner of Man: A Biography of Martin Luther King, Jr. by Lerone Bennett, Jr.
Best Advice About the Cloud He Ever Received (& from whom):
"The best way to succeed with cloud applications is to 'actively listen' to your community." (I'm not sure who said it first, probably Jack Suess or Brian Voss.)
Capitalizing on Change
Clark's most recent role, a position he's held since November 2022, is not, however, without its challenges. Like anyone working in the field, Clark deals with almost constant change. "We are embarking on new territory almost every day," said Clark, "and it's the kind of thing you get used to in an IT role. Change happens fast here."
According to Clark, the best way to deal with IT's fast pace is to simply accept it and use the swift changes as a challenge to adapt and improve. "The only thing that's sustainable is change, right?" he said. "So, reflecting on things and seeing how we need to adapt to the new change is always a challenge."
Clark is the director of an effort responsible for tracking Clemson's entire IT registry portfolio. This registry has more than 400 applications, many of which are cloud applications. The registry landscape at Clemson includes a student population equaling more than 29,000 undergraduate students and around 5,500 graduate students, plus several thousand in faculty and staff.
Clark never set out to work in this field. Initially, during the 1990s, he sold computers and worked at an IT helpdesk. Next, he worked for Clemson's IT finance, where he learned lessons in procurement.
"I learned how to buy the things we needed in a support role, and this knowledge came in handy," Clark said.
Today, Clark sees a lot of value in problem solving as a united group, rather than as an isolated institution. He hopes this is the future for cloud support. "Talking to people and finding out what their problems are is the key," said Clark. "That's what community is."Clark is also a member of the Leadership Board for the Minority Serving – Cyberinfrastructure Consortium.
ICYMI
How to Deploy Cloud Services Faster, Save Cost, and Manage Risk – Together