Cloud Forum 23 Registration is Open
By Bob Flynn - Internet2 Program Manager, Cloud Infrastructure & Platform Services
The Higher Education Cloud Forum takes place in Atlanta, May 10–12, 2023.
The Cloud Forum is an annual gathering for higher education IT professionals to discuss the challenges, potential, and best practices for using hyper-scale computing tools and platforms to support enterprise computing, and academic research, as well as teaching and learning.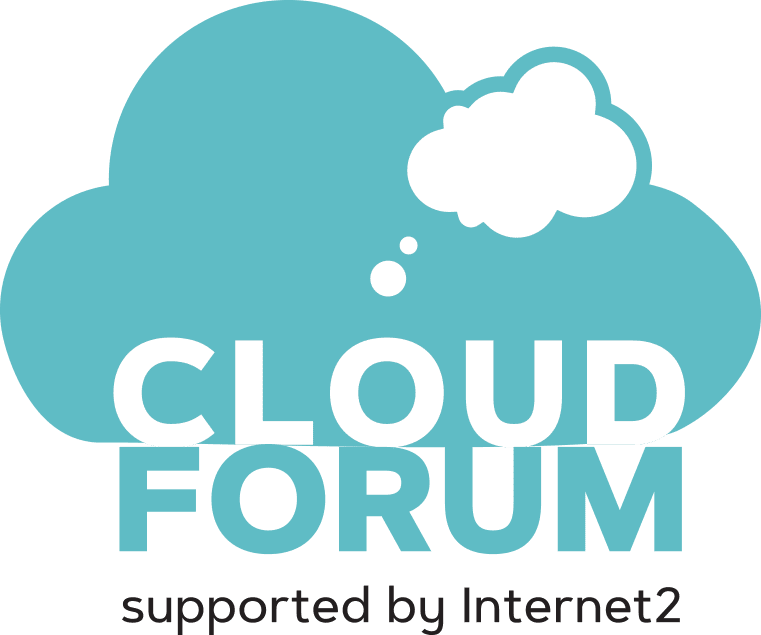 The event is created by higher ed, for higher ed. The target audience for the Cloud Forum is CIOs, directors of infrastructure, and of course, cloud enablement leadership and architects. Participants regularly identify the limited size and frank discussions the forum facilitates as core benefits of the event. 
Attendance is restricted to staff, faculty, and with approval, students from institutions of higher education as well as invited guests. This year's Cloud Forum venue will be limited to 84 participants. To accommodate as many institutions as possible, each institution may send no more than three attendees. We strongly encourage attendance by institutions early in their cloud journey.
Save the dates on your calendar, and register!