Bringing Presidents and the Constitution to Life for Teachers Across the Country
By Therese Perlowski, CAP Program Manager
Estimated reading time: 3 minutes
The Presidential Primary Sources Project teamed up with the Truman Presidential Library to host a free professional development workshop for teachers this summer from July 12-16, 2021. Reaching over 1,500 teachers across 19 states, the workshop focused on presenting teachers with tools and primary sources to help navigate historical themes in their curriculum.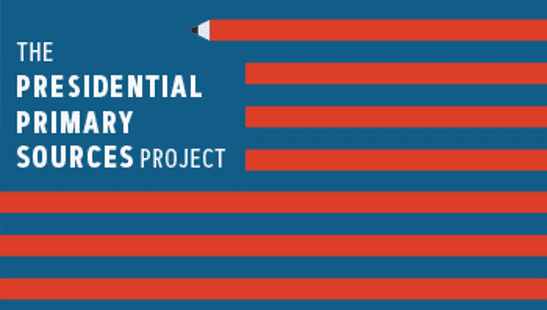 By bringing together educators from the National Archives and Records Administration and the George H.W. Bush, FDR, Truman, Clinton, Carter, Hoover, Johnson, and Nixon presidential libraries and museums, the workshop was able to cover a vast array of topics and primary sources. Presenters also highlighted tools like Google Jamboards and DocsTeach's guided activities that teachers can use in their curriculum to encourage engagement, collaboration, and critical thinking skills.
In addition to traditional primary sources, the workshop introduced two live simulation opportunities. The Truman Library ran their White House Decision Center simulation, which is available for grades 6-12, and challenged students to step into the roles of President Truman and his advisors to analyze formerly classified primary source documents to collaborate and make real-time decisions on whether to end the war in Japan.
The Reagan Library demonstrated "Leading Through Crisis," a completely virtual, game-based simulation developed in partnership with iThrive games. Through incredibly immersive game-play, the simulation brings to life key civics content on the 25th Amendment and the executive branch of the U.S. government. Both libraries discussed the power of engaging students in simulations to encourage social-emotional learning and a deeper understanding of historical events.
In reflecting on the experience, one participant shared, "Teaching social studies isn't just about resurrecting the past — it is about helping students understand the present and prepare for the future. This conference provided the collaboration, tools, and resources that teachers desperately need to be effective teachers in our ever-changing world."
The recorded presentations and specific resources provided can be found on Truman's Summer Conference site and each of the education pages from the libraries also provides even further educational support and numerous resources. The presidential libraries, the National Archives, and the Presidential Primary Sources Project are all proud to be a part of this workshop and to continue supporting teachers in enhancing their curricular tools.
One teacher shared, "I have been 'wowed' and overwhelmed by what is available for my classes, that is why this conference was so valuable. Being able to learn from the numerous presidential library professions about their lesson plans, offerings, and material was invaluable. The scope of material and the ideas presented on lesson plans was immense. The volume of primary resources that are available online is absolutely wonderful and to learn and use them was valuable. I KNOW that I will be bringing material from this week into each of the subjects that I teach."