Announcing the 2022 Presidential Primary Sources Project Series
By Therese Perlowski, CAP Program Manager
Estimated reading time: 4 minutes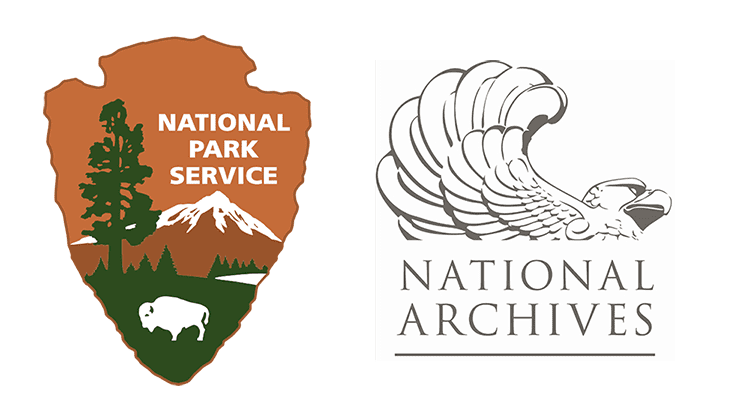 The series will run from January through March of 2022. In addition to the interactive video component, each program will be live-streamed and recorded for on-demand viewing for free.
With guidance from National Park Service rangers and library educators, students will learn how to use and analyze primary sources to better understand the historical legacies of our nation's presidents.
"You get to learn from an expert and virtually visit a location of historical value and interest in a truly immersive learning experience, where kids are not just being recipients of information but are participating in the actual learning process by asking questions and analyzing artifacts," said Melissa Knight, a fifth-grade teacher at Alfred Elementary School in Maine.
Get a sneak peek of what to expect with this short clip from last year's program by the Roosevelt Presidential Library and Museum's Jeff Urbin:
Schedule
View the 2022 PPSP Program Schedule
*All programs are live at 11 a.m. and 2 p.m. ET on their scheduled day and applicable to students in grades 4-12.
January 18: The War of 1812, Andrew Jackson's Hermitage
January 20: "The Johnson Treatment": LBJ's 1964 Campaign, LBJ Presidential Library
January 25: Roosevelt and the World Today: Issues Then and Now, Franklin D. Roosevelt Presidential Library and Museum
January 27: Lights, Camera, Action: 75 Years of The State of the Union on Television, Nixon Presidential Library, Clinton Presidential Library & Truman Presidential Library
February 1: Understanding Conflicting Primary Sources: When Hoover Met Hitler, Hoover Presidential Library and Museum
February 3: Primary Source Detectives: Learning About President Ford and the 1970s Energy Crisis through Primary Sources, Gerald R. Ford Presidential Foundation
February 8: President Grant and Civil Rights, Ulysses S. Grant National Historic Site
February 10: Lincoln's Evolving Legacy in Washington, D.C.: Places as Primary Sources, Ford's Theatre & the National Mall and Memorial Parks
February 15: President Kennedy and the Bill of Rights, The Sixth Floor Museum at Dealey Plaza
February 17: Civic Literacy: Article II and The Presidency, Carter Presidential Library
February 22: America's Presidents Through Portraiture, Smithsonian National Portrait Gallery
February 24: I Like IKE: Election Icon, Eisenhower Foundation
March 1: 1986 Immigration Reform, Reagan Presidential Library
March 3: Memorializing Young Abraham Lincoln, Lincoln Boyhood National Memorial
March 8: Theodore Roosevelt's "First Family, Theodore Roosevelt Center at DSU
March 10 How RBG Came to Be: The Process of Appointing a Supreme Court Justice, Clinton Presidential Library
March 15: The Constitution and Presidential Powers, National Archives
March 17: 7th Street Challenge: Lincoln's Commute, President Lincoln's Cottage
March 22: Rosalynn Carter: Partner-in-Chief, Jimmy Carter National Historical Park
March 24: Who Started the Cold War?, Truman Presidential Library
March 29: Becoming Eleanor Roosevelt, Franklin D. Roosevelt Presidential Library and Museum
March 31: Young Teedie, Theodore Roosevelt Birthplace National Historic Site
April 5: The Role of the First Lady, First Ladies National Historic Site
Register for one or more of the Presidential Primary Sources Project's free, interactive sessions today!
Related Articles and Resources