And the Winner Is … Everyone with Community Collaboration on NET+ Service Development!
Estimated reading time: 3 minutes
By Tara Gyenis, Internet2 NET+ Program Development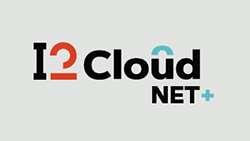 Is it the community engagement, simplified procurement and contracting process, the price savings at scale, or the value of community cooperation that keeps our subscribers coming back for new NET+ services? We heard about all of these benefits and more from the four speakers at the May 26th I2 Online webinar New NET+ Services Introduced to Meet Higher Ed Community Needs. In case you missed it or would like to review it, check out the recording. (Opens in new window)
From Noah Abrahamson of Stanford University we learned about "stretching the cloud dollar" through cost optimization and recovery with NET+ CloudCheckr.
"Mr. Google," otherwise known as Nick Young from UNC-Greensboro, described why NET+ Google Workspace for Education will become another of the many NET+ services his institution subscribes to. As a direct response to the pandemic, University of Nebraska-Lincoln was able to fast-track procurement and deployment of NET+ Palo Alto Networks Prisma Access for remote VPN access, according to Rick Haugerud.
Manoj Chitre of Claremont Graduate University wrapped up with his kudos for the "elaborate process" that NET+ has to evaluate and assist with making a product available for the unique needs of the higher education community such as with NET+ signNow/airSlate.
Collaborative Process the Engine for New Cloud Programs
As Noah, Nick, Rick, and Manoj summarized their experiences contributing to different NET+ service evaluations, they shared a common appreciation for the collaborative process that is the engine for launching new cloud programs. The higher education community benefits when it comes together to evaluate feature functionality, security and compliance requirements, network and federated identity integration, and, a favorable business model and customer agreement. The participants in a service evaluation further benefit from the learning process, shared best practices, and exposure to the service provider. This collaborative spirit continues throughout the lifecycle of a NET+ service through community town halls and service advisory boards that continuously assess the deployment, usage, and service roadmaps. It's a win-win for the higher education institutions, their communities, and the service providers.
The Internet2 community greatly appreciates the time and effort these four members have put into the service evaluations by presenting their perspectives on behalf of their peers. Kudos as well to more than a dozen other members who joined them to help make these four new services available during a challenging time. We always welcome participants to join our service evaluations and advisory boards.
Stay on top of your game and make the most of the NET+ program and all the cloud services available to you. Remember to ask your service provider or reseller for NET+. If you need something you don't see in our portfolio, review our current candidate services or let us know what you'd like to see and let's evaluate for the community!