Conferencing through the Cloud
As a NET+ Zoom member, you don't just share documents and knowledge. You foster greater access to information and collaboration.
Zoom is an online collaboration platform that helps your university address educator concerns and improves student outcomes by providing secure video communication services for hybrid classrooms, office hours, administrative meetings, and much more. The Internet2 NET+ program collaborates with Zoom to meet the needs of our community, to evaluate feature roadmaps, and to resolve issues that affect higher education.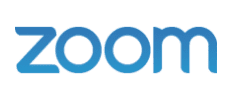 Reach out
We want to hear from you.