Q&A with UW–Madison CIO Lois Brooks and Research CI Director Jan Cheetham Discuss Upskilling IT to Support Cloud Computing for Research
By Amber Rasche - Senior Communications Specialist, Internet2
Estimated reading time: 6 minutes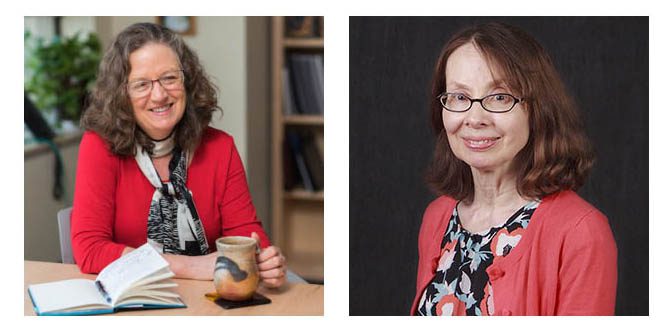 Lois Brooks, chief information officer and vice provost for information technology at the University of Wisconsin–Madison, is active nationally in the higher education community, having served in leadership and governance roles with the Northwest Academic Computing Consortium, Unizin, Educause Learning Initiative, and Internet2. Jan Cheetham, director of research cyberinfrastructure at UW-Madison, helps forge strategic partnerships to vision and develop innovative new components of cyberinfrastructure that will accelerate discovery at the university. In this Q&A, Lois and Jan discuss UW-Madison's cloud strategy and how upskilling opportunities like Internet2's CLASS: Cloud Learning and Skills Sessions can help equip IT staff with the expertise they need to support research computing in the cloud.
Tell us more about the University of Wisconsin–Madison's Cloud Strategy. Where is the university in its cloud journey, particularly in leveraging the cloud to support research?
Lois Brooks: UW-Madison conducts a wide spectrum of research across the physical and life sciences, medicine, social sciences, and more. Research computing needs a multifaceted approach to support various types of computation and collaboration—and to do so across the lifecycle of a project. Our cloud approach has three main areas of focus: 1. We have a private cloud at the university for those workloads best served by staying on-site. 2. We have contracts and interoperability in place with the big three public clouds so our researchers can use those services. 3. Many of our researchers also take advantage of services from specific disciplinary collaborations that may include cloud services.
Jan Cheetham: Within the public clouds, our Research Cyberinfrastructure and Cloud teams have been focusing on building templates and guardrails to make secure use of the cloud faster and easier for our researchers. This includes cybersecurity and data protections to safeguard and effectively monitor our cloud environments, particularly for projects involving restricted data.
What are some of the major challenges you've heard voiced by your campus community regarding conducting research in the cloud?
Jan Cheetham: Understanding what services are available and how to use those services, as well as navigating the contractual issues are a few of the major challenges. Cloud cost models are a challenge, too. The pay-as-you-go paradigm can make it difficult to come up with a grant budget, so starting with scaled-down proofs-of-concept can be a good approach to estimating cloud costs. That is something our IT staff can help with.
What other opportunities do you see for centralized IT to support researchers' use of cloud platforms for their workflows and to accelerate the campus-wide adoption of cloud best practices?
Lois Brooks: The IT team can play a pivotal role in accelerating researchers' use of cloud resources. First, we can make resources available to fully manage the contracting components and service gateways for payment. We also can enable single sign-on and provide secure networks, file transfer mechanisms, and more. These may seem mundane, but getting these foundations in place enables researchers to launch new projects much more quickly. Also, with cybersecurity as an ongoing risk, the IT team plays an important role in designing and monitoring for security.
Jan Cheetham: We are also building templates that researchers can use for their cloud environments, which offer well-designed containers and controls. Cloud services are quickly evolving, with new capabilities being added all the time. The IT team plays an essential role in understanding cloud solutions, sharing with the research community what is available to them, and helping researchers configure their workflows to take full advantage of cloud capabilities. While administration mechanisms can be built directly into the cloud offerings, we often help researchers with the lifecycle of the project across design, computation, and archiving stages, which may include different cloud platforms, software platforms, and even on-premises components.
How have those challenges and opportunities influenced how you approach professional development and upskilling for IT staff to support researchers' use of the cloud?
Jan Cheetham: We need to gain expertise in order to support the researchers and take a multifaceted approach. We work with cloud providers, leveraging their training and expertise. We develop prototypes in the cloud platforms to get hands-on experience with the technologies. We are active in communities of practice within the university and across higher education to share knowledge and techniques.
Lois Brooks: Internet2's CLASS program brings all of these upskilling pieces together into a comprehensive approach to expertise—connecting the expertise, the technology, and the community in a focused learning environment.
Lois, you are a member of the CLASS steering committee that helped get the program pilot off the ground. Tell us about the initial goals, the value you have seen thus far, and your outlook for the future of the CLASS program.
Lois Brooks: Every research university is on a similar journey to take advantage of emerging technology to support increasingly complex projects and approaches to research. CLASS is supporting that journey more effectively and efficiently than any one institution could have accomplished alone. Internet2 has designed and developed the curriculum, with the steering committee (and many others!) providing input on what is needed to fill this training gap and through high-quality engagement with cloud providers. Perhaps most importantly, the cohort approach allows CLASS participants to share ideas specific to research, bringing immediate, practical value to our institutions. Our cohort members found the experience valuable because of this approach.
Looking ahead, UW-Madison will continue to participate in CLASS. As the first two cohorts continue to stay in contact, a CLASS alumni community of practice is already starting to form. For the future, I could envision more advanced and specialized workshops to build on existing capabilities, or adding some discipline-specific opportunities.
What advice would you offer to other CIOs who are considering sending their staff to CLASS?
Lois Brooks: CLASS is a valuable opportunity that has emerged at just the right time as we—at UW–Madison and across the research and education community—are deepening our cloud services.
For our campus to facilitate broader participation in CLASS, local funding took just a bit of creativity. We wanted staff in research groups who might not have training dollars available to be able to participate alongside our IT staff, so we partnered with the university's research office to help fund their participation.

Sign Up for Fall CLASS
Interested in joining the CLASS Advanced Cohort in Fall 2021? There's still time to sign up, with early applications due Friday, October 1.