NET+ Spring Update: Supporting Internet2 Members in Cloudy Times
Estimated reading time: 3 minutes
By Sean O'Brien, Director, Internet2 NET+ Cloud Services Program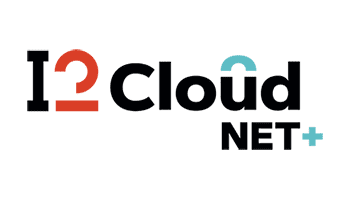 As the COVID-19 pandemic creates a transition of teaching, learning, and administrative functions to remote means, the research and education community has become increasingly reliant on cloud services to meet the needs of faculty, staff, and students.
The Internet2 NET+ program is focusing on three ways to support its members during this time:
Supporting the acquisition or expansion of licensing for cloud services through transparent and predictable community negotiated pricing and contract terms.
Facilitating the sharing of information and best practices amongst the research and education community.
Working with our Internet2 colleagues to ensure connectivity to cloud services over research and education networks, and facilitating secure access and sharing amongst research and education institutions through federated identity.
We are incredibly thankful for the leadership and support of cloud experts in higher education who serve on the many advisory committees and working groups that are the lifeblood of the NET+ program. Even in these challenging times, community thought leaders have continued to share their expertise and passion to help ensure the NET+ program is on the right path.

Here are a few cloud service updates from early 2020 based on our goals.
Supporting the Acquisition or Expansion of Cloud Services
2020 New Subscriber Benefits for NET+ Google Cloud Platform
For 2020, new subscribers to the NET+ Google Cloud Platform offering will have four special "getting started" benefits. Learn more.
NET+ AWS Agreement Updated
The NET+ AWS Advisory Board, DLT, and Internet2 have worked over the last few months to update the subscriber Enterprise Customer Agreement (ECA). Subscribers can now access professional services from any participating Partner in the AWS Partner Network.
Internet2 Announces Agreement for Palo Alto Networks Prisma Access Service
A pre-service evaluation agreement for Palo Alto Networks Prisma Access Service is now available. Institutions may use this agreement to support any emerging campus remote access needs while the long-term NET+ program is developed.
Internet2 NET+ Google Cloud Platform Terms of Service Now Available for NIH Award Recipients to Utilize the STRIDES Initiative
Internet2 higher education members may now utilize the custom terms of service developed as part of the NET+ Google Cloud Platform program to realize the benefits of the National Institutes of Health STRIDES Initiative.
Learn more about the portfolio of NET+ cloud services.
Facilitating Community Sharing
Internet2 Zoom Webinar Addresses Higher Education Security & Privacy Commitment
With the increasing use of Zoom across research and education, Internet2 facilitated a discussion with Zoom on security and privacy topics.
Getting Started with Google Cloud Platform via NET+ Workshop Series
Join Internet2, the Google Cloud Platform (GCP) team, and the NET+ GCP early adopter institutions as they share tips on how to get started and take advantage of GCP features.
NET+ Duo Updates and Multi-factor Authentication Survey
The NET+ Duo Service Advisory Board is sponsoring the NET+ MFA Community Survey 2020 to understand how MFA services are used in our community.
NET+ Canvas Service Advisory Board Meets at Instructure HQ, Finalizes 2020 Goals
The NET+ Canvas Service Advisory Board met face to face for an annual meeting at Instructure headquarters in Salt Lake City, Utah, to discuss various program activities and set 2020 goals.

Learn more about the communities of practice for NET+ cloud services on the program wiki.
Related articles and blog posts: