NET+ Cloud Services: How to Get Cloud Superpowers
By Sean O'Brien - Associate Vice President, NET+, Internet2
Does your job often feel like you need superpowers to accomplish it?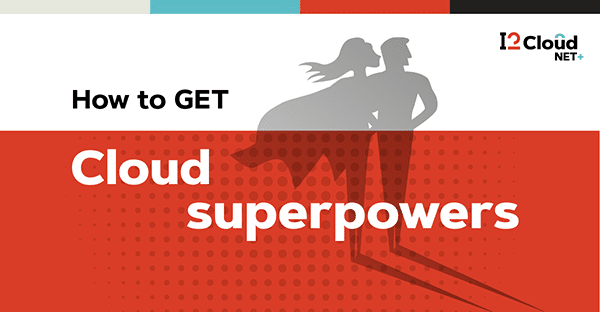 Without question, research and education (R&E) professionals have always been superheroes. But, especially with the events of the past two years, even superheroes can use more superpowers.
Many NET+ subscribers and supporters describe their experience that way. And, it's because NET+ was designed by those superheroes themselves.
Leading universities around the country created Internet2 NET+ for synergy in the cloud among R&E institutions. Leveraging the scale and specializations of the entire R&E community across the country is like having Cloud Superpowers at your disposal to do more, do better, and do faster through time, effort, and cost savings.
And, with a community of peers advocating with cloud service vendors, sharing best practices and documentation, and collaborating in working groups, the superpowers extend to the point that most see NET+ as a competitive advantage.
Download the new NET+ Guide to learn more about the NET+ advantage.
Would you like to connect with NET+ and peer institutions who've shared similar challenges and found solutions through NET+?
"NET+ solutions allow us to select from pre-vetted, pre-negotiated contracts at competitive pricing and on favorable contract terms we know are on par with our higher-education peers. Our speed to adoption is greatly improved. I am grateful we have NET+ services available to us."
—Loren Malm, Vice President for Information Technology & CIO, Ball State University
"Participation in NET+ [offers a] unified front and gives us a feedback loop directly into those vendors, so we can talk about things that are specific to the higher ed environment."
—Rick Haugerud, Chief Information Security Officer, University of Nebraska-Lincoln
"We are able to use the NET+ contracts to simply and greatly speed-up the acquisition of cloud-based solutions. Knowing that other schools have already vetted a contract greatly reduces the review, and we are able to purchase a product in the NET+ catalog without lengthy procurement processes."
—Erik Lundberg, former Assistant Vice President Research and Computing Strategy, University of Washington.