Internet2 NET+ Palo Alto Networks Community Call Recap
By Nick Lewis, Internet2 Program Manager
Estimated reading time: 4 minutes

Community Call: Solving for Cloud-Native Security in and out of the Cloud
Our last NET+ Palo Alto Networks Community call in July focused on the challenges of cloud-native security, especially the complexities of managing across hybrid and multi-cloud environments. The recording and presentation slides can be accessed from the NET+ Palo Alto Networks wiki.
Higher education institutions understand the challenge of balancing the decentralization of IT and the need for control–and the ability of stakeholders to build and run applications in the cloud has added complexities to this challenge. The call demonstrated one thing clearly: securing SaaS applications and cloud are really about protecting the application plus lots of adjacent services and infrastructure. Any complexity in your cloud environment multiplies the difficulty level there as well. And it all happens just when IT budgets are getting thinner and IT staffing gaps are widening.
Mathew Lamb from Palo Alto Networks shared the results of a recent Unit 42 Cloud Threat Report 1H 2021 showing we have a long way to go as a community, including higher education, toward building effective practices and embracing cloud technology. According to the report:
More than 66% of organizations were using access keys older than 90 days;

24% of exposed cloud hosts showed known vulnerabilities;

60% of organizations globally had insecure network configurations; and

43% of databases spinning in the cloud are unencrypted.

And we know that while statistics are compelling, community engagement means even more. We encourage you to share your experiences and challenges with us prior to or during these calls to keep us all apprised of what you are facing and how the community can solve these challenges.
NET+ Palo Alto Networks: Community Built Cloud-Native Security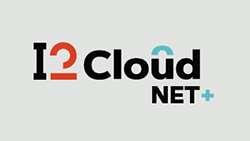 We know that higher education digital transformation is about enabling and embracing new tools, but each new app and cloud resource adds complexity and additional workload to the mix. Palo Alto Networks built and tested Prisma Cloud and Prisma SaaS solutions to help institutions focus on managing their environments and building what's next.
Working alongside community experts, they've built a cloud security platform that is compelling in both scope and capabilities. Through the collaboration with Internet2, the NET+ service evaluation campuses designed Prisma Cloud and Prisma SaaS bundles to be easy to buy and deploy. No features and functions to add and subtract — you get everything in one bundle.
In my engagement with Palo Alto Networks, I can see how Hunter Ely and the team are committed to engaging higher education through the NET+ program, evolving as both a security provider and a partner to higher education.
Let's Collaborate on What's Next
The NET+ Palo Alto Networks solutions are just the starting point for what we hope to help higher education accomplish. As we work with institutions across higher education, the community is learning more about what we need to do to secure the future of higher education in the cloud.
That collaboration makes these calls so valuable. We hope you can join our next call on August 19, 2021, at 1 p.m. ET, where we will be talking about next-generation endpoint detection and response with Stony Brook University. You can register here.
Please send us your questions and share your cybersecurity challenges–we want to engage in dialogue with you and the community. Drop the team an email: netplus@internet2.edu.
If your campus wants to learn more about NET+ Palo Alto Networks bundles and pricing, please contact the Carahsoft team at paloaltonetworks@carahsoft.com.
NET+ Palo Alto Networks Resources