Internet2 Community Voices Series: Sustaining Integrated Solutions for Accelerating Science with Science Gateways
By Sandra Gesing, Associate Research Professor, Department of Computer Science and Engineering, and Computational Scientist, Center for Research Computing, University of Notre Dame.
Estimated reading time: 2 minutes
Register for the Science Gateways: Sustaining Integrated Solutions for Accelerating Science event to be held Thursday, July 1, at 1 p.m. ET.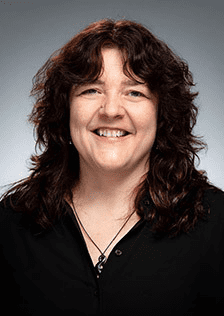 The computational landscape has never evolved as fast as in the last 10 years: novel research and data infrastructures, as well as hardware architectures and lab instruments, now allow researchers to answer questions that may not have been even asked 10 years ago.
The growth of technical solutions also increases the complexity for researchers, and science gateways can be defined as easy-to-use, end-to-end solutions that support researchers with an integrated solution. Science gateways hide the complexity of the underlying infrastructure and accelerate science by serving communities on specific research topics.
In the last decade, quite a few mature science gateway frameworks have been developed with different foci and strengths to support gateway creators with building blocks for diverse features—including security components, efficient data and workflow management, and employing parallel and distributed infrastructures. Science gateway frameworks allow creators of new science gateways to focus on the specific requirements of the targeted community and use the existing building blocks for general features.
A major concern of science gateways and frameworks is their sustainability beyond typical academic funding cycles. The goal is that they can fulfill their intent over time and continue to serve their user communities. Such sustainability includes many different aspects: from developing usable, extensible, maintainable, secure, and scalable software to building a large community of users and/or creators of science gateways to diversifying funding models.
Join Us for the Talk
I hope you will join me and panelists Marlon Pierce of Indiana University, Mike Zentner of the University of California, San Diego, Kyle Chard of the University of Chicago, and Nancy Maron of BlueSky to BluePrint on Thursday, July 1, at 1 p.m. ET. We will discuss experiences for mature, internationally used science gateway frameworks such as Apache Airavata, HUBzero and the Globus platform, as well as share good practices for sustainability measures.
The Internet2 Community Voices Series provides the opportunity to hear from experts, learn from their research, and connect with the community each month beginning in May 2021. Each talk is a stand-alone event, with a registration to access the live talk and the post-event recording and supporting materials.