What if We Get All the Mountaineers Together? Internet2 Community Forms New Network Automation Special Interest Group
By Shannon Byrnes - Senior NetDevOps Engineer, Infrastructure Systems & Software, Network Services, Internet2
Back in 2019, far prior to my start at Internet2, I was an engineer at a university that was heads down in its network automation journey. Our engineers had the opportunity to go to one conference a year, and my pick was the Internet2 Technology Exchange in New Orleans. My counterpart had spoken about the automation hum and buzz that he saw brewing at the previous year's TechEX, so it was a no-brainer for me. I wanted to know: How were other people getting started in automation and evolving past a pile of ad-hoc scripts? 
Fast forward to today – and many fantastic hallway conversations later – there still isn't a consensus for any "one way" to get started in automation, nor a 1-2-3 step guide to orchestration.
This makes sense; every network is unique with its own complexities and caveats. A map showing you which side of the mountain to begin climbing would be awfully nice, but as made evident by the talented panelists and success stories at the 2022 TechEX "Network Automation: Are We There Yet?" session, your trail is likely to be different from your neighbor's.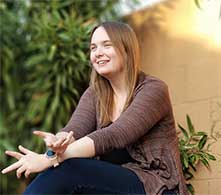 Join Our Monthly Virtual Meetups!
The NTAC Network Automation SIG hosts a virtual meetup on the first Thursday of every month, starting February 2.
Submit this form to join the meetups!
So, what if we get all the mountaineers together?
The Internet2 community has formalized the NTAC Network Automation Special Interest Group (SIG) to share ideas and experiences within the network automation and orchestration space. This is an opportunity to collaborate, ask questions, and show off what your organization has been doing. Share your triumphs, barriers, and that one time someone broke production (but faster). Let's draw a map.
It's an exciting time to get connected. In addition to the Slack and mailing list, the NTAC Network Automation SIG will host a virtual meetup on the first Thursday of every month, starting February 2. If you are an interested community member, join our social channels with a submission to our form. We can't wait to have you!