In the Media: Study Analyzes Infrastructure Needs of HBCUs, TCUs and HSIs
Estimated reading time: 2 minutes
A nationwide survey conducted by the Minority Serving-Cyberinfrastructure Consortium (MS-CC) in collaboration with Internet2 determined that there is a strong need for broadband infrastructure support and to prioritize workforce training and development investments for minority-serving institutions.
Diverse: Issues in Higher Education recently interviewed members from the MS-CC to learn what the survey results revealed about the top priorities for historically Black colleges and universities, tribal colleges and universities, and Hispanic-serving institutions.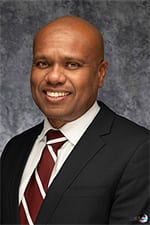 "We as a country need all our institutions to be well connected and have the proper resources to do the research that we need to get done," said Dr. Damian Clarke, chief information officer and computer science faculty member at Alabama Agriculture and Mechanical University. "It is an entire ecosystem of different I.T. resources that we need to do the things that we want to do online, do the type of advance research, store large data. It is not just a broadband problem issue. Broadband alone would not solve the problem. It's computing power, its storage capacity, its workforce development to support the infrastructure to provide the researcher."
Learn more about Internet2's work with the MS-CC to explore solutions that reduce the gap between minority-serving institutions and the global research and education ecosystem.