IAM-HER Profile: Charise Arrowood, Executive Director of Business Development, Unicon
By Heather Berry, Writer, InCommon
Editor's note: As National Women's History Month comes to a close, we are pleased to recognize another woman of IAM-HER, a community of women working in identity and access management (IAM) in research and education. Many of the women interviewed were pioneers in the field and carved out new roles for themselves during the dot-com explosion in the 1990s and early 2000s.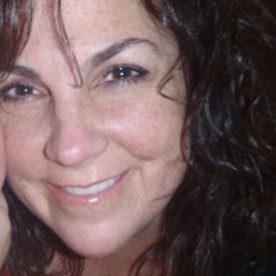 Charise Arrowood is the executive director of business development at InCommon Catalyst Unicon. Arrowood applies her prior experience from multiple industries to strategic planning, management, training, financial budgeting, and forecasting for Unicon. She continues to build the identity business and actively participates in open source communities. She is Unicon's liaison to the Apereo Foundation, the InCommon Catalyst Program, and Internet2.
Q: Can you share a little bit about your background at Unicon?
A: I've been with Unicon for over 18 years. I started in senior project management. Then, I shifted over and worked with one of our executives to come up with Unicon's Open Source Support (OSS), which has been around for 16+ years. I shifted again to director of our hosting and managed services area. We didn't have any project management then. This was newer, at that time, to go to the cloud, and we got rid of our local data center.
We're now advanced partners with Amazon Web Services. We have tons of hosting across the board, custom as well as open source. I organized that effort and set the foundation for project managers to be able to engage and really work with the technical team to address the hosting needs that higher education clients have. After that, I shifted over and was a senior director for identity access management for more than seven years. This past year, 2022, I was asked to take the position as Unicon's executive director of business development.
Q: Why do you think you stayed with Unicon this long?
A: They listen to you and offer flexibility. I'm a person that always has to be learning something new, and, I guess, somewhat adventurous. I've been given a great foundation for my current role in terms of understanding the company, what we can offer, and how to best help higher education. I get to talk to all kinds of colleges and universities and some tech.
Q: What are your thoughts as you've watched technology expand and change?
A: My story at Unicon gave me the opportunity to watch things evolve. I was able to help the company grow. This was really fun because it was new, and there were new offerings based on what we were hearing from higher education. Prior to working at Unicon, I actually worked for two other software consulting firms, so during my career, I've seen the value of technology. Today, I see the value technology brings to higher education and to the students.
I've seen a huge advancement. The biggest thing is more flexibility and extensibility. It's sustainable, but this means people must stay motivated to continue to learn, or they run the risk of becoming outdated just like technology. Then we can't support them or provide best practices and guidance.
Q: What's a typical day like for you?
A: I'm busy with a lot of different things. My biggest focus is building relationships. That's what my role is all about. I'm either in meetings with customers, checking on projects, seeing how things are going, asking about new needs, or reaching out to let people know about Unicon, what we offer, and what I can offer. My day is really about talking with people and collaborating.
Q: What challenges have you experienced as a woman working in identity and access management?
A: So that's a big question. I've been really fortunate with Unicon by having plenty of opportunities for advancement and the ability to try different things, especially in the technical world. People would say, 'You don't have a computer science degree and didn't know how to code,' but that's not how Unicon is. There is always a role for management and business development. Prior to working here, though, I was brought in as a senior project manager. I'm a mover-and-shaker, so I was quickly looking forward to what's next. I was literally told I wouldn't advance in the company because 'you are a woman.'
Q: Do you need to be technical to find success in IAM?
A: I'm not technical. It's really just knowing enough to be able to communicate you're knowledgeable on the topic, right? And, most importantly, know where your limits are. To me, you just bring the right people to the table and you collaborate because, again, it's about relationships and trust and transparency.
To learn more about IAM-HER, visit the website.
Special thanks to IAM-HER founder Dedra Chamberlin, who is CEO of InCommon Catalyst Cirrus Identity, for her assistance in coordinating our recognition of National Women's History Month. 
ICYMI
IAM-HER Profile: Heather Flanagan, Principal, Spherical Cow Consulting
IAM-HER: Supporting Women in the R&E Identity and Access Management Field