I-Light: Connecting Small Colleges to National and Regional Research Networks
By Therese Perlowski, Internet2 CAP Program Manager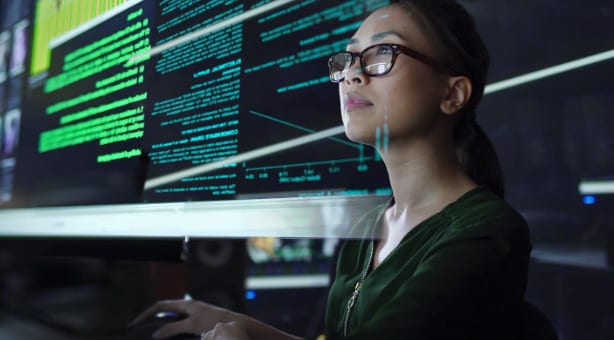 Thanks to I-Light, Indiana's high-speed fiber-optic network for the research and education community, small colleges are receiving help to apply for and receive funding that previously only went to larger institutions. Historically, many federal funding opportunities for academic research have been reserved for large colleges and universities.
In recent years, these grants have become available to other higher education institutions, but smaller colleges often remain unaware of funding opportunities or intimidated by the proposal process. Identifying this knowledge gap, I-Light, Indiana's high-speed fiber-optic network for the research and education community, works to intentionally support its members in effectively identifying and securing these grants.
I-Light sees supporting local colleges through the grant process as a core part of their mission. Marianne Chitwood, Director of I-Light/Indiana GigaPOP shares, "We identified early on that it was important to have someone in a position to help our members become aware of [grant] opportunities and help them navigate through the process." The I-Light team works with members to identify the exciting science and research activities happening on the campuses they serve and to connect those campuses with grant solicitations as they become available. Then, they provide support by helping to navigate paperwork, flesh out ideas, or even having their engineering team get involved to look at technical designs and find ways to accomplish what the campuses are trying to do.
Caroline Weilhamer, I-Light's Manager of Outreach and Education, leads the team in working closely with members to help them navigate the various grant opportunities. I-Light has seen a lot of success specifically in supporting campuses in applying for the Campus Cyberinfrastructure (CC) grants offered by the National Science Foundation (NSF). NSF accounts for about one-fourth of federal support to academic institutions for basic research and the CC grants invest in campus-level networking and cyberinfrastructure improvements that enable innovation and expansion of science and research projects.
I-Light's dedication to helping its members navigate this arena is illustrated in the successes they have seen over the last few years. Since 2014, I-Light members who have received CC* grants have included Earlham College, Wabash College, Indiana University's regional campuses, and DePauw University.
The grant money has enabled the campuses to increase network speeds from 1Gbps to 10Gbps, increase campus network paths, and create "science demilitarized zones," or DMZs, which improves security and allows for high-performance data transfer. This allows large amounts of data to move between these smaller campuses and other universities or research institutions. These upgrades and participation in the grant program enable smaller colleges to join the larger research community and more easily engage in innovative and collaborative projects. "They're our members, they're why we're in existence," Chitwood said. "The grants are good for each recipient, our state, our network, and our research community."
Network Statistics
Affiliates
40 Four-Year Colleges & Universities
30 Community/Vocational Colleges
5 Public Media Stations (PBS, NPR)
6 State Government Buildings