'Computing for the Common Good' at PEARC23: We'll See You in Portland!
By Timothy Middelkoop - Senior Research Engagement Engineer on the Research Engagement Team
Estimated reading time: 4 minutes
Join Internet2 staff and community members at the 2023 Practice and Experience in Advanced Research Computing (PEARC) conference, July 23-27 in Portland, Oregon.
According to the conference website, this year's theme – Computing for the Common Good – "acknowledges the enormous challenges we face due to climate change, a global pandemic, loss of biodiversity, the decline of democracy around the world, and unacceptable levels of inequality, along with the opportunity these challenges present for us to use our skills to advance the common good."
Internet2 is proud to be a Bronze Exhibitor at PEARC23! If you are at the event, come visit our table where we will have stickers and information about Internet2, the Campus Research Computing Consortium (CaRCC), the Minority Serving – Cyberinfrastructure Consortium (MS-CC), and many other organizations within the research computing and data (RCD) community.
July 23-27 in Portland, Oregon.
Join Us
Join Early for RCD Nexus Day
Registration is still open for the second annual RCD Nexus Day on Sunday, July 23, which brings together professionals from across the RCD community for a full day of collaboration and connection. It's an official PEARC co-located event, and there's no additional cost to attend.
The NSF-supported RCD Nexus team will host two parallel sessions that day:
Understanding the RCD Capabilities Model Assessment Tools and How Best to Use Them at Your Institution – This workshop will provide an introduction to the RCD Capabilities Model and how institutions have approached using the assessment tools. Breakout groups will gather participants with similar goals and institutional profiles, work through planning exercises together, and explore areas of the model to understand how their assessment process will proceed. Additional exercises will explore benchmarking reports and interpreting assessment results to bring key messages to your leadership and stakeholders.
Onboarding RCD Staff and Student Workforce – This workshop will combine discussion and small group activities to explore experiential stories and institutional workflow examples to develop a framework and best practices for onboarding RCD staff and students. In addition, participants will have the opportunity to differentiate onboarding from ongoing training and development.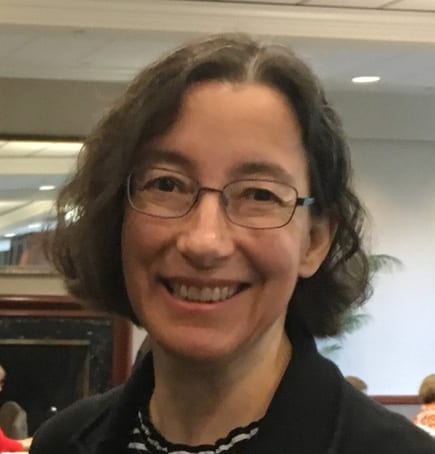 "The PEARC conference serves as the RCD community's primary opportunity to gather and connect with each other."
– Dana Brunson, Internet2 Executive Director for Research Engagement
PEARC23 Schedule of Events
The full PEARC23 schedule is available, and here's your guide to a number of sessions the Internet2 team is involved in. Come join us, and drop by our exhibitor table to grab a sticker and information!
Tuesday, July 25
Session
Description
CaRCC Town Hall 2023

10:30 a.m. – 12:00 p.m. Room F151
Panel Discussion

The Campus Research Computing Consortium (CaRCC) is an organization of research computing and data (RCD) and other related professionals sharing a common vision to advocate for and advance the profession. We foster an inclusive community that is always open to new members and voices.

Come hear about current initiatives and help shape future directions! Learn about opportunities to get involved with CaRCC and how we are connecting with the broader RCD ecosystem through the People Network. Last year's Town Hall was standing room only, and we had some great conversations with lots of energy.
Understanding the Research Computing and Data Profession

3:00 – 4:30 p.m. Room D135
Workforce Track


MSIs at PEARC: Supporting Participants from TCUs, HBCUs, and other Minority Serving Institutions

4:45 – 5:45 p.m. Room E146
Birds of a Feather (BoF) Discussion
Wednesday, July 26
Session
Description
CI Barn Raising: The Human Factor in Expanding Supercomputing Access

10:30 a.m. – 12:00 p.m. Room E146
Panel: Dana Brunson, Jeremy Evert, Evan Lemley, Arianna Martin, Henry Neeman

Expanding access to high-performance computing may appear to be a matter of hardware, yet the most successful efforts to increase participation of under-resourced institutions give primary importance to creating a welcoming community of practice.

Trust, goodwill, and a commitment to cooperation rather than competition can create an atmosphere in which newcomers feel comfortable asking questions and can learn from experienced, empathetic peer mentors. Drawing on the lessons of the OneOCII network and XSEDE's Campus Champions program, this panel discusses often-overlooked barriers to accessing resources, how interpersonal connection facilitates cyberinfrastructure integration, and best practices for facilitating collaborative "barn-raising" efforts in a distributed, virtual community.
ICYMI
Join us for RCD Nexus Day at PEARC23!
5 Essential Steps to Excel in Your New Role Supporting Computational and Data-Intensive Research