Steven Zoppi
Associate Vice President, Services Integration and Architecture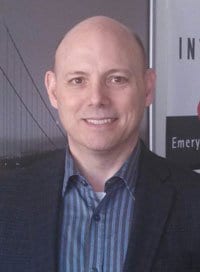 Steven has more than 30 years experience in the technology industry as CTO and CIO at leading Silicon Valley firms including Sportvision, TiVo, and Hotwire. He provides senior leadership for Internet2's work in the rapidly expanding portfolio of cloud services and software development.
Steven leads Internet2's engagement with campus and providers systems' engineers, developers and architects in establishing best practices and standards for higher education adoption of cloud computing services. He is also responsible for coordinating Internet2's middleware development activities, working with the community on well-known projects like Shibboleth, Grouper and COmanage, as well as emerging efforts in the identity and privacy space. He provides crucial support for the Internet2 NET+ cloud services portfolio, and technical leadership for Internet2's InCommon Federation, serving as a member of the Trust and Identity steering committee.
Most recently, Steven served as CTO of Sportvision, where he reported to the CEO and was responsible for all aspects of technology, software product development and customer delivery of leading technical solutions. These solutions included the introduction and deployment of scalable cloud‐based services as a product. He led software and hardware teams that delivered some of the most exciting real-time tracking systems now commonly used in professional sports broadcasting, such as optical tracking for baseball and high-precision position and telemetry systems for NASCAR.
Prior to Sportvision, Steven served as vice president and chief information officer at TiVo, the globally known media management company that pioneered the digital video recorder. His team designed and delivered solutions for nearly 4 million customers daily with greater than 99 percent uptime. Steven's experience spans both startups and large enterprises such as Oracle, Adobe and IBM. Throughout his career, he has been responsible for designing, developing, deploying and operating quality services. He's also supported the deployment of federated solutions within a commercial context to support a diverse range of enterprises.