Michael D. Erickson
Associate Vice President, Community Engagement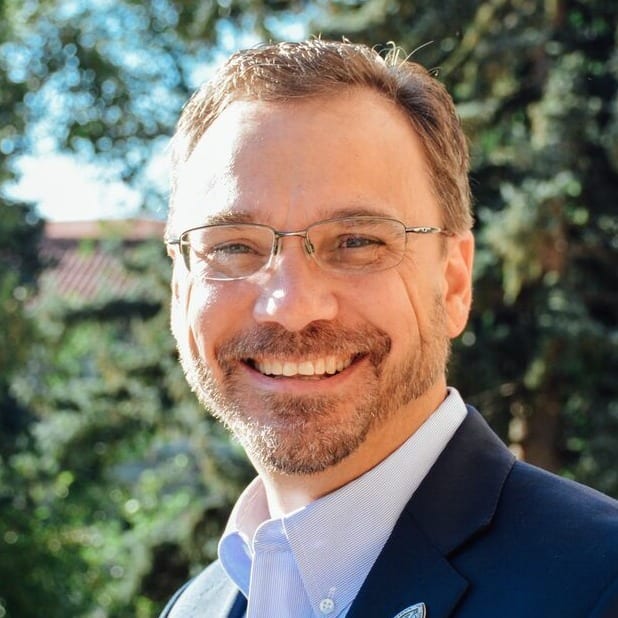 Mike Erickson serves as Associate Vice President for Community Engagement at Internet2. In this role Mike helps lead the ongoing development and implementation of all community engagement efforts, including higher education, affiliate, and industry member programs, and helps support research engagement activities, international engagement and relations, communications, marketing and events programs. He has responsibility for sustaining and enriching membership and community participation in support of the community and Internet2's strategic direction. Mike is an ally and advocate for diversity, equity, inclusion, and access.
Mike has more than 30 years of service and leadership within the higher education and research community, including tenure as the Chief Information Officer at Colorado School of Mines in Golden, CO and as Associate VP and CIO of Emporia State University in Emporia, KS. He has been an active leader, presenter and collaborator across the community, including previous involvement with Internet2 as vice-chair of the InCommon Federation Steering Committee and with task forces related to the membership model and industry engagement. He has been involved extensively with EDUCAUSE, has previously served as member and chair of the Kansas Regents Information Technology Council, the Kansas Partnership for Accessible Technology and as chair of the Board of Directors for the Kansas Research and Education Network (KanREN). He is a 2013 graduate of the Leading Change Institute sponsored by EDUCAUSE and CLIR.
Previously from Kansas, Mike currently resides in Golden, CO. He has a B.S. and M.S in Computer Science from Wichita State University with multiple areas of emphasis including electrical engineering, artificial intelligence and machine learning.