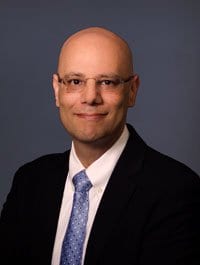 Howard Pfeffer is President and CEO of Internet2, a not-for-profit organization providing a secure national high-speed network, cloud solutions, research support, and services tailored for the research and education community serving higher education, research institutions, government entities, and cultural organizations.
Pfeffer is a technology executive with over 30 years of experience in networking, systems and software engineering and is known for helping to pioneer the development of Broadband Internet, Voice over IP, Community Wi-Fi, and Business Services in the cable industry. Prior to joining Internet2, Pfeffer served as Senior Vice President of the Broadband Technology Group at Time Warner Cable. In that role, he led the architecture, engineering, and development of the telecommunications infrastructure for Residential and Business Services.
Pfeffer earned a Bachelor of Engineering degree from the State University of New York at Stony Brook.