Glenn Lipscomb
Associate Vice President, Marketing and Communications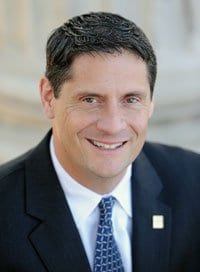 As Associate Vice President of Marketing and Communications, Glenn, based out of our Denver office, is responsible for developing and implementing strategic marketing, public relations, and external and internal communications programs in support of Internet2 services, projects and staff—and the Internet2 community at large.
Glenn integrates Internet2 strategic messaging into key marketing communications frameworks and channels, determining the most effective media and methods for engaging important audience segments in our global community.
As that community continues to evolve and mature, Glenn is charged with maximizing communication and collaboration across all member-facing disciplines, broadening both regional engagement and global presence, expanding awareness and adoption of the Internet2 services portfolio, and strengthening our service-oriented community model.
Glenn previously served Internet2 as Senior Director, Industry Programs and Development, where he led the development of new service and partnership opportunities with industry members involving the Internet2 Network, global programs, research-related activities, and the expanding Internet2 NET+ portfolio.
Glenn has over 18 years of experience leading marketing and communications programs for startups, major technology companies and within research and education. Before coming to Internet2, he served as Senior Director of Marketing and Programs at Level 3 Communications, where he supported multiple channels including the Government, Research and Education, and Content Channels. Prior to Level 3, Glenn was involved in launching and building two separate startup companies and spent 10 years at Qwest Communications (now CenturyLink) in a variety of strategic and support roles. Overall, Glenn brings a wealth of expertise and industry knowledge that has resulted in his contributing extensively in helping grow companies, segments and building both internal and external relationships.
Glenn is a graduate of Virginia Tech, where he earned a Bachelor of Science degree in marketing management. Glenn, his wife Jennifer, and two children have lived in Denver, Colorado, since 1999. Glenn loves the outdoors, skiing in the winter months and coaching his kids in soccer and baseball on the side.