George Loftus
Acting Vice President, Network Services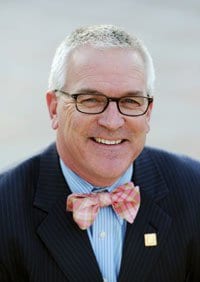 George Loftus is currently serving as the Acting Vice President of Network Services where he is responsible for the strategic direction and ongoing operations of all Internet2 network services. 
George also serves as the Associate Vice President, Network Services for Internet2 where he is responsible for business development and relationship management. Loftus focuses on the development and delivery of new services to the university members, regional network members of Internet2 as well as Industry and Government Affiliate members.  George works to ensure that Interent2 is ready to deliver existing services and develop new services based on the requirements of our members.
Recently George and his team have worked to deploy the DDoS Mitigation, Cloud Connect, and the Rapid Private Interconnect services while working closely with the community to identify their requirements for the Next Generation Infrastructure program. He is leading the effort to introduce the I2 Insight Console which will provide myriad services that utilize network automation and orchestration capabilities.
Before joining Internet2 in 2012, George served as the President and CEO of OSHEAN, Rhode Island's non-profit research and education network from 2000 until 2012.  He was the Director of Network Services at Brown University from 1991-2000.
George and his wife Laura make their home in Newport, R.I., where he enjoys his role as the proud papa of his three grandchildren; Georgia (9), Jack (7), and Luke (4).