Join Me for TechEXtra: What's New in Globus? A Lot You May Care About!
By Vas Vasiliadis, Chief Customer Officer for Globus at the University of Chicago
Estimated reading time: 2 minutes
Register for the TechEXtra: What's New in Globus event to be held Wednesday, Feb. 23 at 1 p.m. EST.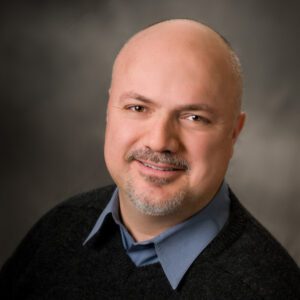 A lot has happened in the more than two years since I last presented at an Internet2 event. I'm referring not just to the unprecedented changes in our daily lives, but also to the many changes at Globus.
Adoption of the Globus service for reliable file transfer continues its steady growth, but we're also starting to see more use cases that leverage many other available features. An explosion of instruments is driving the need for greater automation of data management flows; more and more projects are recognizing the importance of making data more easily searchable and discoverable; and a wide diversity of storage systems is placing increased demands on system administrators in both research computing and enterprise IT.
Some requests are relatively simple:
"I need to sync data every day between my lab and the campus archive."
Others are a bit more challenging:
"The cryo-electron microscope is now running 22×7, and we need to make the data available to PIs on other campuses right away."
And, more recently, they share a clear and present threat:
"Our unlimited/cheap cloud storage is going away in a few months…how do I migrate that petabyte of data I dumped there over the past few years?"
Join Me for the Talk
If any of these scenarios resonate with you, please join me on Wednesday, February 23, at 1 p.m. ET to hear what Globus has to offer that may be of help.
System administrators will learn how the completely re-architected Globus Connect Server increases the flexibility and manageability of Globus deployments. For those who are building applications to help researchers, I will describe how other groups have integrated Globus services to create powerful solutions that streamline data management tasks. Lastly, IT managers will see how a uniform interface backed by the reliability of the Globus transfer service can make migrating data between cloud storage services – or to/from on-premises storage – a much less daunting task.
Register today for the fast-paced talk and demonstrations …and please bring your hardest questions. I look forward to seeing you!