Secrets to Cloud Computing Adoption at Higher Education Institutions
By Amanda Tan, Internet2 Research Engagement Program Manager
Estimated reading time: 2 minutes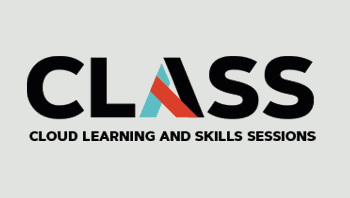 As 2021 comes to a close, we are excited to announce that the Cloud Learning and Skills Sessions (CLASS) program is in the process of completing its third cohort! To celebrate and share, we held an I2 Online panel discussion about CLASS on December 9, a recording of which is now available.
The panel shared how CLASS is helping institutions' journeys as they transition toward cloud computing research infrastructure. Participants also learned about challenges and opportunities in campus-wide cloud adoption.
Panelists included Chris Lalande from the University of Wisconsin (Cohort 1: Winter 2021), Paul Williams from the University of Delaware (Cohort 2: Summer 2021), and Jacob Fosse-Tande of the University of North Carolina-Greensboro (Cohort 3: Fall 2021 / Winter 2022).
Some key takeaways from the panel discussion include:
The CLASS Advanced Program provides a space for the community to network and learn from each other.
CLASS participants bring several important outcomes back to their institutions, including strengths, differences, and deeper information learned across the three major cloud computing platforms, along with an ability to facilitate communication between IT professionals and researchers.
Cloud adoption on campuses involves multiple challenges, including understanding costs, best computing practices, and how and where to submit grant applications.
The public cloud offers a multitude of services that necessitate a deeper technical understanding that the CLASS program can help facilitate.
Curated real-world problems, success stories, and failures are an integral part of democratizing cloud adoption on campuses.
Interested in learning more about the CLASS program and how your institution can get involved in the new programs coming out in 2022? Email us at class@internet2.edu.