Catching Up on the Cloud: Fall 2022
By Sean O'Brien - Associate Vice President, NET+, Internet2
Estimated reading time: 6 minutes
Internet2 NET+ and Other Cloud Program Updates
New Season. New Resources. New Opportunities.
American journalist and author Jim Bishop described autumn as "having more gold in its pocket than all the other seasons." His description seems apt as I reflect on all the new initiatives and golden opportunities we're making available through I2 Cloud. Here's what we've been working on for you:
Expanding cloud interconnectivity – The Internet2 Cloud Connect (I2CC) has expanded to include Oracle Cloud. This new offering is part of Internet2's ongoing efforts to upgrade the interconnection capacity between the Internet2 network and the cloud providers accessible through I2CC.
Easier access to resources – NET+ has a new front door. We worked with the community to clarify and repackage the benefits of research and education institutions adopting Cloud Services through NET+.

More cloud essentials training – Through the CLASS Program, we are offering top-notch workshops that cover the basics of the Google Cloud Platform, Amazon Web Services, and Microsoft Azure.
Perfecting procurement – We're working to provide the additional resources the community has requested around procurement.

Recently, we talked with two cloud experts to get their take on procuring and deploying cloud services faster while saving cost and managing risk.
We're also launching a new working group focused on vendor management. It will develop and document best practices to share with the community and Internet2's NET+ program. Please email netplus@internet2.edu if you are interested in participating or reach out to me with any questions or ideas.
We have a lot going on! For all of us working to bring a better cloud to the research and education community, this new season is indeed golden. Whether you're in the market for cloud services or need tools for procuring them effectively, we've got the resources you need. And there's more coming soon!

NET+ New and Next
New Service: A dedicated group of a dozen member institutions took part in a rigorous and vigorous evaluation of Kion, the multi-platform cloud management, and governance system. Read about the process that surfaced this innovative product to the community and the work that has been done to launch the newest member of the NET+ portfolio. Join us for a webinar on Oct. 18 when we'll share more details about the evaluation and release of the NET+ Kion service. Register now.
New Cloud Scorecard Vendors: Welcome to the vendors who have completed Cloud Scorecards since our Spring 2022 Update:
Internet2 Cloud Connections @ EDUCAUSE Annual Conference
We hope to see some of you face-to-face at the conference. You can definitely catch up with us during the following sessions:
HECVAT – Jon Allen, CIO/CISO at Baylor University, and Internet2 Program Manager Nick Lewis will facilitate a HECVAT Strategic Discussion on Thursday, October 27 at 1 p.m. MT that addresses where to develop HECVAT in the future, results of the recent survey, and how you can get involved to build more resources for the community.
Where Has All the Storage Gone? Sarah Bailey (UC Berkeley), Sarah Noell (NC State), Justin Zemlyak (Indiana), and Hellen Zziwa (Harvard) will join moderator Bob Flynn, Internet2 program manager, Cloud Infrastructure & Platform Services, on Thursday, October 27 at 2:15 p.m. MT for a panel discussion, Coping Strategies for the Death of Unlimited Storage.
NET+ Service Updates
NET+ CrashPlan: The NET+ CrashPlan service advisory board worked with CrashPlan on their announcement in August of their separation from Code42. The NET+ CrashPlan program hosted a community call about the announcement and answered questions from the community. The next community call will have an update on the separation and a roadmap presentation from CrashPlan.
NET+ DocuSign: Carahsoft recently hosted a webinar (October 4, 2022) highlighting the power of DocuSign's API. Learn more about how the University of Maryland Baltimore County is leveraging DocuSign APIs today for integrations with multiple external systems, how web forms are dynamically building DocuSign workflows, and how user management has been automated. Don't miss the recording of this excellent webinar!
NET+ Duo: The NET+ Duo program continues to work with Duo and the community on MFA phishing-related feedback on attacks on campuses. As part of this, we hosted researchers from Stony Brook University to increase awareness of their research on MITM attack toolkits used in MFA phishing attacks.
NET+ Splunk: The NET+ Splunk program continues to work on adding Splunk Cloud to the NET+ Splunk program. Please contact Nick Lewis if your campus is interested in Splunk Cloud.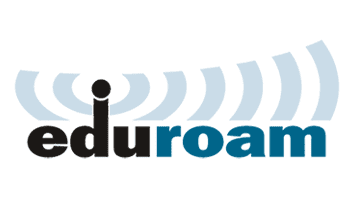 Instant Replay
eduroam: What's New for You. Check out the recording from InCommon's most recent IAM Online webinar. The last year has seen some big changes for the eduroam service, from new infrastructure to new user interface to new ways to deploy eduroam at scale for new communities. Get an overview of what's changed, how it's changed, and features and capabilities that are coming soon.
Keep Up With the Cloud
As always, we welcome your ideas and appreciate your contributions to our cloud programs! Don't know where to start? Email cloud@internet2.edu.
Catching Up on the Cloud is a new feature that replaces the NET+ quarterly update to bring you all the latest Internet2 cloud updates. Whether you're supporting the academic enterprise, research domain, or anything in between, these timely announcements and updates will help you with the best solutions for implementing cloud services at your institution.