Paul Howell
Chief Cyberinfrastructure Security Officer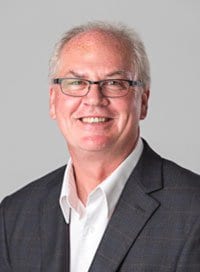 Paul Howell is Chief Cyberinfrastructure Security Officer at Internet2. Joining Internet2 in July, 2014, Paul oversees and coordinates all security efforts across the Internet2 infrastructure and is responsible for setting organizational policies and approaches while engaging with the Internet2 member community. He is responsible for the creation and implementation of Internet2's information security program, advising on risk management and infrastructure; conducting security education, training, and awareness activities; monitoring compliance with security programs and applicable laws; and coordinating investigation and reporting of security incidents.
Paul has more than 30 years of experience in IT security. In 2004, Paul was named The University of Michigan's Chief Security Officer. This was an inaugural role for the university, with Paul leading the development and implementation of the university's information assurance program.
Paul has considerable experience working with law enforcement in the pursuit and prosecution of cyber criminals, has been a speaker at many conferences, and is active in the cyber security professional community.
Paul holds a bachelor's degree from The University of Michigan in computer science, and a master's degree in information security from Eastern Michigan University. He is a Certified Information Systems Security Professional (CISSP), and Certified Information Security Manager (CISM).