Creating Equitable Learning in a Virtual (or HyFlex) World
By Tara Gyenis, Internet2 NET+ Program Development Manager
Estimated reading time: 3 minutes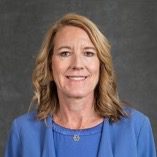 When Jason Smith of the University of Washington approached the Internet2 NET+ team with a suggested topic to present at EDUCAUSE 2021, there were endless possible directions we could take. The topic? Creating Equitable Learning in a Virtual (or HyFlex) World.
Fortunately, the panel drove us with precision to the relevant destination, as evidenced by the volume of attendee chat and feedback indicating an appreciation for the practical use cases offered during the discussion.
I really appreciate the resources and references to take back to my instructors. This session has been the most immediately "implementable" of the conference so far. (: Thanks!

– Amy
The recorded panel conversation was presented in a brief Simulive format during an online session on Wednesday, October 27. Building on a related topic covered in an April I2Online event, the panelists offered a plethora of tips in the chat and resource documents to help their peers navigate best practices using technology and human resources to enable more equitable learning outcomes. The audience also shared their own experiences leveraging LMS platforms, Zoom, Panopto, and other technologies to create more equitable environments.
One of the key takeaways: Virtual and HyFlex are clearly not the same as online learning!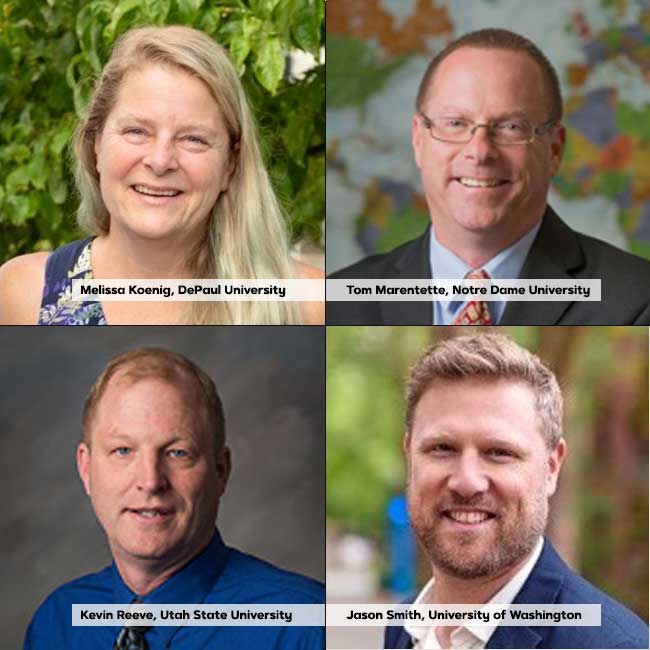 Kudos to the engaging panelists:
Melissa Koenig, DePaul University
Tom Marentette, Notre Dame University
Kevin Reeve, Utah State University
Jason Smith, University of Washington
Thanks to their time and effort, we were able to efficiently explore the various approaches adopted by four universities and hear how they are working to narrow the gap to create an equitable teaching and learning environment for all students. Through Kevin's overview of instructor personas, Tom's description of "infrastructure as equity," Melissa's experience leveraging Zoom classrooms and training to extend the student reach, and Jason's focus on student outcomes and keeping the momentum of positive change, the panel shared many helpful ideas with their peers.
Thank you as well to the EDUCAUSE Annual Conference organizers for the opportunity to participate and highlight these valuable experiences.
No worries if you missed it. We have the session recording and resources available so that anyone in the higher ed community can benefit from what the panelists shared.
Continuing the Conversation
Please reach out if you have ideas you would like to share or explore with the community to support equitable teaching and learning in the virtual (or HyFlex) classroom. We would love to continue this conversation on best practices with a community of people in higher ed who are leveraging technology and human capital in the virtual and HyFlex learning environments.
Learn More