Accelerating Cloud Adoption for Research IT. CLASS Advanced Begins April 3
By Amanda Tan - Internet2 Research Engagement Program Manager
The new CLASS Advanced program, Internet2's advanced cloud training tailored for research IT, begins April 3, 2023. This two-week intensive learning experience empowers the research and higher education community to leverage cloud platforms for research workflows.
Participants will learn how to effectively build and manage cloud computing resources for Amazon Web Services (AWS), Microsoft Azure, and Google Cloud Platform (GCP). CLASS Advanced is unique in that it offers vendor-neutral training to solve for common solutions!
Join Us for CLASS Advanced
The program begins on April 3, and the cost to participate is $2,500 for Internet2 members.
Reserve your space today!

In the first week, participants will learn cloud-native technologies from Sujee Maniyam, a Big Data expert and technical instructor at Elephant Scale. Examples of topics to be covered include multi-cloud deployment using Terraform, container orchestration in the cloud using Kubernetes, and utilizing serverless computing for account monitoring.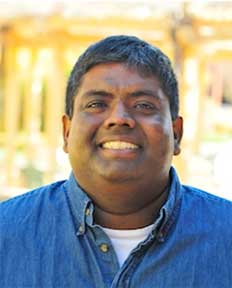 In the second week, participants will put what they learn to the test by working together in small groups on a proposed project relevant to the challenges the research IT community faces. For example, a project can focus on how administrators configure the network for multi-cloud workloads and cloud bursting. The goal of these projects is to build reproducible and scalable solutions that the cohort will share openly on Github and collate into an open-source playbook that will be made widely available to the R&E community.
More information including how and why to reserve your space today is available on the CLASS Advanced website. For further questions, send us an email: class@internet2.edu. We look forward to seeing you in CLASS!