Now More Than Ever, Leverage Your Tailored Cloud Capabilities
Estimated reading time: 2 minutes
By Sean O'Brien, Director, Internet2 NET+ Cloud Services Program
As this different kind of year continues to evolve, the Internet2 community continues to navigate the seismic shift in operations that have been thrust upon them and Internet2 continues to focus on helping institutions succeed in delivering on their academic, research, and service missions.
The higher education community has increasingly turned to cloud solutions to help meet the challenges of the new normal. Internet2 helps by offering cloud solutions designed by and for the higher ed community and by cultivating communities of practice to encourage collaboration and support. As you turn to the cloud, take advantage of the R&E community's existing investment and expertise by leveraging Internet2 offerings for cloud services, networking, and participate in the rich Internet2 cloud community.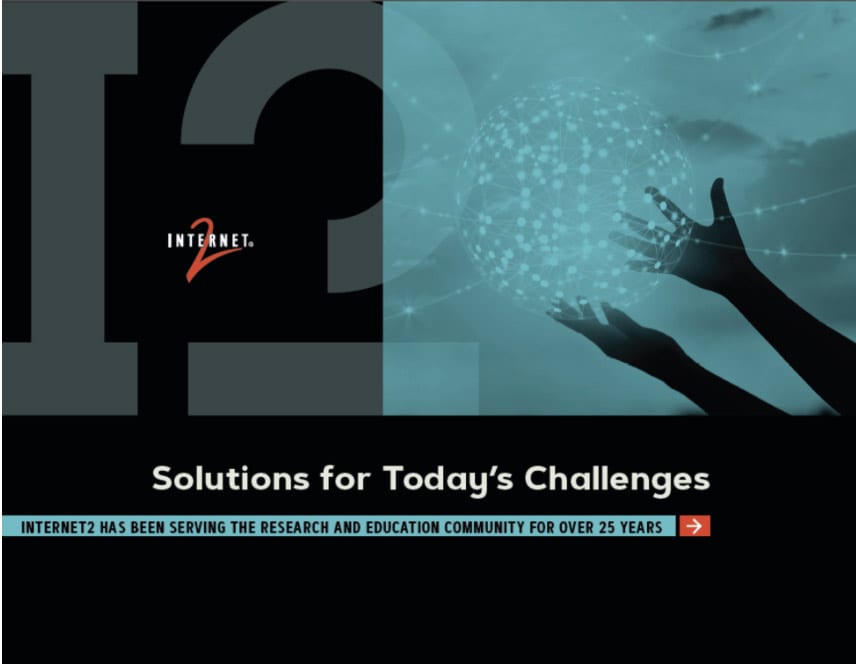 Many members tell us: the ability to rely on the network, peering services, cloud services, and identity and access management tools allows for a smoother transition and scalability of services — especially in changing times and shifting operations.
As you continue to plan and navigate during this unique time, this new graphical Solutions Guide has been created for quick reference to help your institution: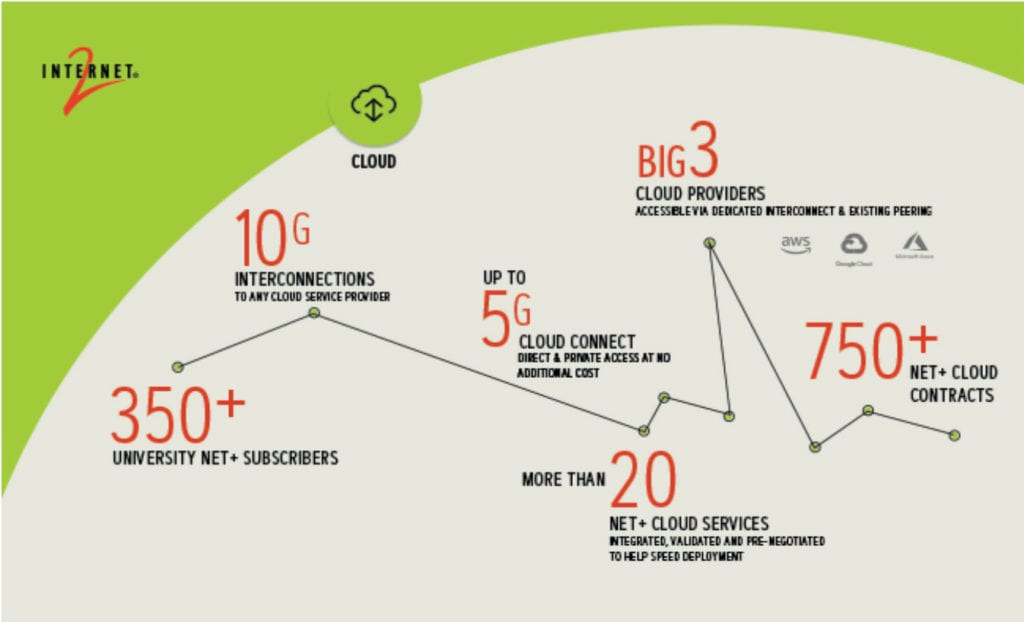 If you have any questions about Internet2 cloud solutions, Internet2 membership, connecting with peers on specific topics, or how to further leverage any Internet2 program, please contact membership@internet2.edu for assistance.