New Community Voices Series Provides Opportunities to Engage
Estimated reading time: 2 minutes
Miss meeting with the community? New series offers opportunities to engage and connect.
By Susan Evett, Internet2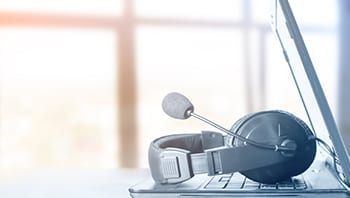 It feels like it has been years since our last in-person event. Our recent Internet2 events survey results show us folks are eager to share their expertise and pandemic-driven lessons learned since we last met face-to-face.
The new "Community Voices" series of talks provides a way to regularly come together around emerging trends, pressing issues, and long-standing challenges to encourage discussions, debates, and further refinements on research and implementation efforts.
Series Offers Tools, Tips in 8 Areas of Interest
We're starting the series with a few highly-anticipated talks from pandemic-throttled events in 2020. These provide tools for federating computing in the cloud, cybersecurity tips for research projects, ways to extend value and usage of grant-funded computing frameworks, and the need for a re-engaged leadership role in Internet Governance and Technology Policy discussions – but are seeking topic ideas you would have submitted for one of our in-person events. We are soliciting proposals in eight broad areas of interest:
Advanced Networking
Arts & Humanities
Cloud Implementations
Global Interactions
Federated Trust
Information Security
Policy & Administration
Research Engagement & Support
Interested in participating in a session? Here's how it works: when you have an idea for a talk, you submit a proposal. This is a rolling "call for proposals." A program committee, comprised of community subject matter experts, then reviews submissions as they are received. Selected talks are then scheduled between now and the end of the year.
We are offering at least one talk per month on Thursdays from 1-2 p.m. ET. These can be a typical 20-or-50-minute solo presentation, a longer panel discussion, or a shorter "lightning talk" designed to kick-start discussions, collaborations, and research.
We're counting on your innovative contributions to make the Community Voices Series a valuable resource to the community. If you'd like to volunteer for the Program Committee or have questions/suggestions, please reach out to me.
Still have questions about our events? Read our FAQ to learn more about Internet2's convening strategy in 2021-22.