Join the 2021 NET+ Splunk Community Calls
Estimated reading time: 3 minutes
By Nick Lewis, Internet2 Program Manager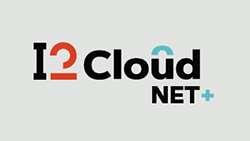 The NET+ Splunk Service Advisory Board wants to engage more, share best practices, and help solve challenges with our peers. We're excited to announce the NET+ Splunk monthly community user group call series for 2021 will be starting on May 19th at 3 p.m. ET / 12 p.m. PT. We'll use this time for a monthly call on the third Wednesdays of each month at 3 p.m. ET / 12 p.m. PT. Register for the calls.
The calls will be a little different this year. We're going to focus on questions you would like to ask your peers about issues you're working on for your campus, as well as having an open discussion. We'll have an agenda with questions and topics submitted by you and other NET+ Splunk participants. We'll occasionally have short presentations from campuses or Splunk to get the discussion started.
Calls Address Pandemic Impact
On the NET+ Splunk Community Call in April and May 2020, we talked about the immediate impacts of the pandemic on your usage of Splunk, so our first topic will be COVID-19 and Splunk one year in.
The agenda for May 19th is:
Introduction to the call, announcements, reminder the call is being recorded, etc
COVID-19 and Splunk one year in:
a. What did you implement in your campus Splunk in response to the pandemic?
b. Did you end up using the Splunk Remote Work Insights?
c. Which apps did you start monitoring because of the pandemic?
d. What else did you start using and have stuck with?
e. Is there anything you stopped doing in Splunk during the pandemic?
f. What was the impact on budgets or staff for your campus Splunk implementation from the pandemic?
Other pre-submitted questions and open discussion
On the June call, we'll talk about how you're handling Splunk storage and the associated storage costs, plus questions you submit in advance and open discussion. Cloud storage has been a hot topic around the NET+ program recently. I've talked with a couple of campuses about their Splunk storage challenges, so we thought it would be a good topic for a community discussion.
Let me know if you would like to share anything interesting you've done or are planning for your campus Splunk implementation. We'll also be doing a Zoom meeting this year (not a Zoom webinar) to make it easier for the group to talk with each other and engage. You will still use a registration page to help with calendar invites, etc.
Get Started and Reach Out!
Please feel free to share this with other interested people on your campus or in the community!
The registration page will be used to register you for the virtual event and to provide you with Internet2 updates. Learn more about managing your communications preferences and learn about Internet2's privacy policy.