Q&A with Jim Stewart: UETN Among the 'First to 400G' on Internet2's Network
By Amber Rasche - Senior Communications Specialist, Internet2
Estimated reading time: 8 minutes
Internet2 recently unveiled its fifth-generation backbone, known as the Next Generation Infrastructure (NGI). NGI interconnects with 37 state and regional networks and serves every state in the U.S. Among these 37 are the first five to upgrade to 400 gigabits per second connectivity: Florida LambdaRail, Indiana GigaPOP, Mid-Atlantic Crossroads, Ohio Academic Resources Network, and Utah Education and Telehealth Network. In this "First to 400G" blog series, we spotlight each of these networks and how NGI's new capabilities and capacity meet the needs of the broader research and education communities.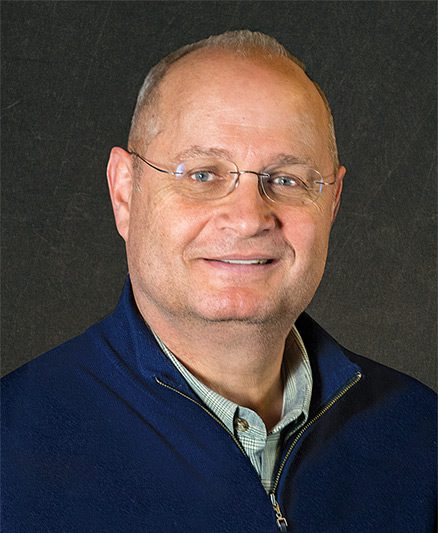 Jim Stewart is the chief technology officer for the Utah Education and Telehealth Network (UETN). In this Q&A, Jim discusses UETN's mission in support of the state's education and healthcare institutions and the communities they serve; the opportunities and challenges driving UETN constituents' connectivity needs; and what's next on the horizon.
Tell us more about the Utah Education and Telehealth Network (UETN). What is your organization's mission? What is the scope of the communities and institutions you serve – in other words, who depends on your infrastructure and how do they use it?
Jim Stewart: The Utah Education and Telehealth Network (UETN), based at the University of Utah in Salt Lake City, provides state-of-the-art broadband infrastructure and other services to schools, colleges, libraries, and healthcare facilities throughout the state. Stated simply, we network for education and healthcare.
As a network of technology and people, we are highly collaborative with those we serve in Utah K-12 public education, the Utah System of Higher Education, Utah public libraries, and rural and urban healthcare providers. Those who depend on us for services include more than 867,000 students, from preschoolers through postdocs. We also connect more than 78,000 faculty and staff, from K-12 through higher education. We connect the state's research institutions and more than 70 hospitals, clinics, and health departments statewide.

UETN has been an Internet2 member since 2007. From your perspective, how has being part of the community supported your mission and constituents?
Jim Stewart: UETN's association with Internet2 actually predates when I joined the organization in 2000. Up until the COVID-19 pandemic, Internet2 was our single largest carrier. It was only eclipsed when students and teachers went online from their homes during the first year of the pandemic and connected via residential internet providers.
For decades now, Internet2 has been critical to our statewide infrastructure. It not only handles huge amounts of traffic but also provides our connection to a vibrant and knowledgeable community that shares high-performance networking expertise and best practices. Our relationship with Internet2 is highly synergistic with many elements leading to an unprecedented level of community and support. We continue to build relationships with experts at Internet2 by collaborating at SC, the International Conference for High Performance Computing, Networking, Storage, and Analysis. I chaired SC's high-capacity network, SCinet, in Denver in 2019, and my Internet2 colleague Matt Zekauskas is the SC22 SCinet chair this November in Dallas. There's nothing like building an international, cutting-edge, no-fail network to expand skills and enhance camaraderie.
What was UETN's network capacity prior to the recent upgrade, and how did you know it was the right time to upgrade to 400G?
Jim Stewart: With UETN's network traffic doubling every 18 to 24 months, we found that our multiple 100-Gbps circuits would soon require even greater capacity. Now with Internet2's 400-Gbps circuit, we are seeing no letup in demand. We anticipate the need for multiple 400-Gbps circuits by 2023 or sooner.
A recent Connected Nation survey of the technology needs in Utah K-12 schools revealed that more than 888,800 computing devices are now available to more than 675,500 Utah students, representing about 1.32 devices per student. This is up from 1.19 devices per student in 2019. With more students and more devices handling increasingly demanding data streams such as video and live conferencing, we see ongoing growth in demand for high-capacity circuits.
Nearly one in five Utah schools (19%) say that the wireless networking gear used in the school is newer than one year old, which is an improvement over the 2019 inventory when 11% indicated the same response. Still, between 2019 and 2021, the percentage of those reporting that their wireless gear is four or more years old remained largely the same (19% in 2021 and 20% in 2019). Meanwhile, wired networking gear across Utah's K-12 schools tends to be older, with more than two out of five schools (44%) reporting that their wired hardware is four years old or older. This statistic has remained relatively constant over the previous iterations of this inventory.
It all goes to show that schools, students, and teachers stand in need of continual network upgrades.
Tell us about some of the current opportunities and/or challenges driving your constituents' connectivity needs, including capacity and other capabilities. Specifically, what are some of the research and education drivers for additional capacity?
Jim Stewart: Education drivers include the imperative to connect all K-12 schools via an optical network. Despite the challenges of a second pandemic year, UETN excelled with expanded services and connections in this realm. UETN continues a multi-year project to improve network capacity and speed throughout the state. Working with one of our local service providers, Emery Telcom, and the Utah Department of Transportation, we contributed to the extension of 42 miles of fiber-optic infrastructure in the remote southeastern corner of Utah connecting schools, libraries, and clinics for the Navajo Nation and the Ute Mountain Ute Tribe's White Mesa Community. An approximately 160-mile fiber-optic cable project is in the works and, when completed, will replace the last of our microwave radio connections to schools in rural San Juan County. This will also complete our two-decade effort to connect all of the 1,700+ sites served by UETN with fiber-optic cable.
The research communities at the University of Utah and Utah State University continue to drive our need for high-performance capacity in their requirements to connect with each other and with other research institutions on the West and East Coasts and within America's heartland. UETN helps the University of Utah Center for High Performance Computing move, process, and analyze large-scale data faster than ever before. This support helps researchers advance toward potentially transformative or life-saving breakthroughs.
What's next on the horizon for UETN? What current or upcoming initiatives are you most excited about?
Jim Stewart: We continue to see greater demand for K-12 and higher education student and faculty connectivity as we serve the education, research, and healthcare communities. That places an additional priority on network telemetry and greater data collection analytics to ensure robust performance.
UETN also continues to make substantial progress in closing the digital divide. UETN and the Murray City School District, and several other districts and libraries, along with Weber State University, are testing the use of a private LTE radio network to provide increased wireless connectivity to students, faculty, and patrons.
In addition, UETN also supports the education community by providing professional development courses. In 2021, UETN helped 8,909 educators earn 85,368 hours of professional development. Moreover, UETN and its partners promoted the FCC's Emergency Broadband Benefit online and on our public television station, KUEN. The federal program makes internet access more affordable to low-income families. To date, about 30,000 households have enrolled in the program. UETN also provided training to schools and filed applications for libraries through the FCC's Emergency Connectivity Fund. In Utah, the fund provides an estimated $30 million for more than 118,000 devices and 15,000 home internet connections for families.
Is there anything else you'd like to share with the research and education community about UETN?
Jim Stewart: In addition to those communities, UETN's network is sustaining unprecedented growth for telehealth services. Patients and healthcare providers can now connect via a UETN platform that delivers high-quality videoconferencing with the security needed to protect privacy. Eight organizations and 24 clinics are using the service, averaging 1,500 telehealth visits per month.
The UETN telehealth division also provides support for school nurses. In 2021, UETN created a pilot program to distribute 170 telehealth kits to rural schools that school nurses cannot staff full time. The kits help school staff and students connect with school nurses remotely and provide medical screening information. These virtual visits often help keep students in school instead of sending them home.
In 2021, UETN began a program to celebrate its people. "Humans of UETN" is a video series that explores the career paths of those who help make Utah's public media network for education and healthcare possible. The fourth profile in this series features our CEO and Executive Director Ray Timothy who has been instrumental in leading us forward and securing the state and federal funding that sustains us. We are sad to learn that after a 45-year career in Utah education and a decade-long tenure at UETN, Dr. Timothy is retiring in July. We salute him for his visionary leadership and his extraordinary skill in fostering collaboration and cooperation.
Read the other Q&As in the "First to 400G" series
ICYMI