Internet2 Next Generation Infrastructure Packet Platform: Update on Interdomain Multicast Phase-Out
By Chris Wilkinson, Internet2 Network Services Director of Planning and Architecture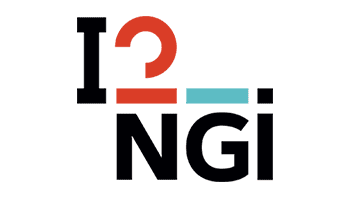 As Internet2 completes its transition to a new core network architecture, it will no longer support Layer 3 protocol-independent multicast (PIM) as part of the Advanced Layer 3 Service (AL3S). This is due to minimal community utilization of PIM and a lack of vendor support within the optimized Next Generation Infrastructure (NGI) architecture. Future testbed activities remain a possibility should use cases develop.
History and Technology Adoption
The research and education (R&E) community and Internet2 have a long history of supporting innovation on its platforms. Starting in the mid-1990s, a groundswell of support for multicast technologies resulted in the adoption of the early protocols in the vBNS network. This effort transitioned to more advanced implementations with PIM-SM, MBGP/MSDP, and interdomain multicast as the community upgraded its network platforms over the next decade.
After this initial surge of activity, the adoption of the technology has declined year after year, along with the associated network traffic being conveyed. This is despite the presence of an active working group within the Internet Engineering Task Force (IETF), advocating for the technology and applicable use cases. Unicast remains a dominant technology for interdomain media distribution and today there is only a single application running on the Internet2 network alongside a handful of technology demonstrators.
Vendor Support Trends
Similarly, multicast support has been waning with our network equipment partners as they focus their platform development dollars on the more specific requirements imposed by industry. A protocol such as multicast – even if innovative, novel, or promising – does not guarantee its inclusion in a given platform or support within all potential architectures applied to that platform.
This trend was clearly visible in our community-driven request for proposals (RFP) process for NGI, where BGP signalled multicast VPNs (MVPNs) were identified as being preferred but not a requirement for the RFP respondents. The two leading candidates, Cisco and Arista, proposed solutions that met all the key requirements but did not have substantive support for BGP signalled MVPNs.
Those who supported MVPNs ubiquitously did not meet the power and space targets for NGI. The selection committee ranked the Cisco 8200 series routing platform the highest and confirmed its selection in October 2020.
Implications, Support for Future Innovation
During Internet2's planning and engineering period of the Cisco 8200 platform, it became apparent that Cisco would not have a multicast solution that aligned with Internet2's preferred architecture in time for deployment. Additionally, the light utilization of the protocol within AL3S did not warrant a forced change to the proposed architecture, as such a change would have negatively impacted other use cases—namely, use of vrf's for data-intensive research and cloud connectivity.
As a result, the Internet2 core network will no longer provide general-purpose AL3S support of Layer 3 PIM-based multicast. For multicast applications, community members have been actively encouraged to implement GRE tunnels or transition their applications to Layer 2 multipoint VPLS/EVPN.
Internet2 continues to stand ready to work with its partners in industry and across our national and global R&E communities to provide targeted, experimental, and operational environments that support applications like multicast, if and when applicable use cases are identified and prioritized.
If you have questions, please contact networkdevelopment@internet2.edu.