Internet2 NET+ Launches Cloud Superhero Award: Honors Erik Lundberg
By Apryl Motley - Technical Writer & Communications Lead, Internet2 Trust and Identity/NET+ Service
Estimated reading time: 3 minutes
The higher education community convened at Washington University in Saint Louis to attend Cloud Forum 2022 from November 9–11. The Higher Education Cloud Forum is a gathering for higher education IT professionals to discuss the challenges, potential, and best practices for using hyper-scale computing tools and platforms to support enterprise computing and academic research as well as teaching and learning.
Missed Cloud Forum 2022? Or Just Want to Review Your Favorite Sessions?
Access the abstracts, slides, and recordings online.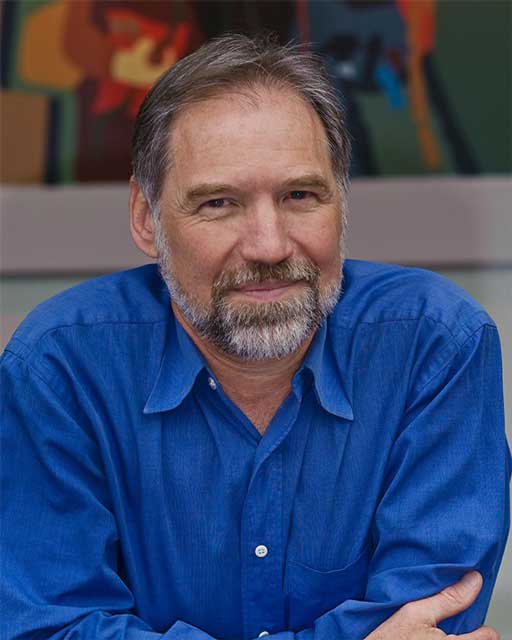 On the first day of Cloud Forum, Internet2 announced the creation of the Cloud Superhero Award. It honored Erik Lundberg from the University of Washington, where he serves as associate vice president for Research Computing and Strategy, as the inaugural winner. The Cloud Superhero Award recognizes community members who possess cloud superpowers and share them with the research and education community.
In his current role, Erik oversees campus-wide research computing, including data science, cloud, and high-performance computing platforms as well as researcher facilitation. Erik provides active leadership to the University of Washington in cloud computing, including strategy, enablement, and contracting. He served as director of the computer science laboratory at UW for 30 years and prior to that was involved in early efforts to develop database and statistical analysis systems for clinical research.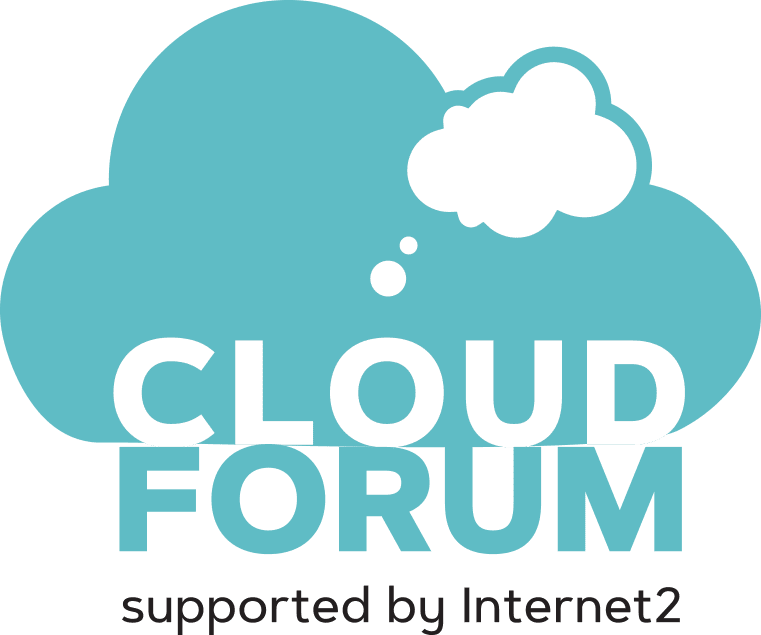 "You bring a tear to my eye. I am beyond touched and moved," Erik said when receiving his award. "Thank you so much, so much for this. You can't imagine what it means to me. I hope that everyone in the room, especially the folks that are new this year, appreciates what this Cloud Forum is and what it brings to higher ed, to you personally, and to your institution."
"The vision that Sarah [Christen] had at the beginning to start this [forum] and keep it going is incredible. Sarah, it is astounding leadership on your part," he continued. "It's a really precious resource, and you all are benefitting. I think you are starting to see why, those that are new, so please keep it up while I go Offline." (Note: The name of Erik's sailboat is Offline.)
"Erik's contributions to the higher education cloud community are considerable," noted Internet2 Program Manager Bob Flynn, a founding member of the Cloud Forum. Some highlights of Erik's service to the community include:
Serving as a founding member of the Internet2 NET+ Cloud Services Working Group
Playing a key leadership role in the ECAR TCO for Cloud Services: A Framework
Serving on the higher ed Cloud Forum planning committee since its inception in 2015
Being an active participant in the NET+ Google Cloud Platform service evaluation
After 48 years of service to the University of Washington and the higher education community, Erik is retiring to spend time with his wife and his sailboat, aptly named Offline.
ICYMI