Catching Up on the Cloud: Summer 2023
By Sean O'Brien - Associate Vice President, NET+, Internet2
Estimated reading time: 7 minutes
Internet2 NET+ and Other Cloud Program Updates
Summer of Superheroes and Services
"Those were the best days of my life/ Oh, yeah/ Back in the summer of '69"—"Summer Of '69" (Songwriters: Bryan Adams and James Douglas Vallance)
I've heard things slow down in the summer. Not around here! As a community, we're experiencing some of the best days of the cloud. The NET+ program is on pace to have a very busy summer.

We kicked it off with the launch of the new NET+ Miro service, a digital whiteboard platform enabling teams to easily brainstorm and collaborate from anywhere and at any time. To learn more about how six institutions evaluated the service and advocated on behalf of the research and education (R&E) community, I hope you'll join us for a webinar on July 18 at 2 p.m. ET. In the meantime, you can learn more about the NET+ Miro offering on the service web page.
In addition to launching new services, our team continues to work to make the R&E cloud community stronger by highlighting your accomplishments, developing new services that meet your needs, and bringing you together to discuss best practices and lessons learned. Here are some highlights since our last update.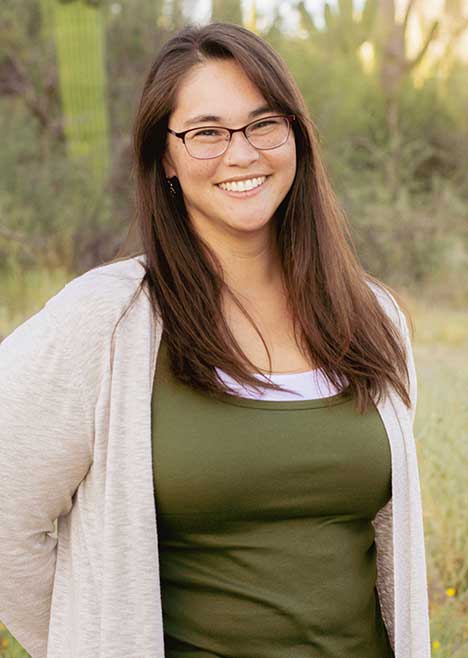 Celebrating the community. It takes a village to build a better cloud for R&E, and we've got one of the best. At the end of April, we began a series of blog posts highlighting Cloud Superheroes. These individuals have made significant contributions to moving our work forward. Check out our recent interviews with Jon Allen of Baylor University and Emily Perry at University of Arizona. Be on the lookout for additional interviews, and email amotley@internet2.edu if there's a Cloud Superhero you would like us to spotlight in the future. (You can be a superhero too! Check out current opportunities to participate in NET+ working groups, service evaluations, and service advisor boards.)
Engaging the community. As you know the NET+ Service Evaluation Process is unique to Internet2 and delivers on our commitment to offering leading cloud services vetted by higher ed for research and education. The next two categories of services up for evaluation reflect some of the R&E community's most critical needs. First, to help you manage the storage of data more efficiently and cost-effectively, data migration tools are being evaluated for inclusion in the NET+ portfolio. Second, many institutions have expressed interest in collaborating to identify innovative solutions that support cloud vendor risk management, so Internet2 has issued a call for participation.
Convening the community. So far this year, we've already had some great opportunities to bring the R&E cloud community together. The NET+ team facilitated several highly focused cloud sessions at the 2023 Internet2 Community Exchange. Check out these presentations: Building a Cohesive Cloud Community, Tackling Storage Challenges Together, and Open OnDemand & CloudyCluster Collaboration. This year's Cloud Forum was co-located with Community Exchange and served up an extra helping of discussions about the use of cloud services in R&E. Read the forum recap or access the presentations from the meeting. In collaboration with SeviceNow, the Internet2 NET+ Program convened a Higher Ed Summit at Knowledge 2023 in May 2023. The summit featured presentations from Internet2 members who shared their experiences and best practices with NET+ solutions. Learn more about the NET+ ServiceNow Program and check out the event announcement for more information about the Higher Ed Summit at Knowledge 2023.
I am pleased to share these highlights with you and very excited that there's so much more to come. Whether you need customized cloud services or tools for procuring them effectively, we're here to ensure that you have the resources you need.
On behalf of the team that continues working to bring a better cloud to the R&E community, let's make this a memorable summer!
Instructors with CLASS

Recently we introduced you to two of our accomplished instructors, who facilitate courses as part of CLASS Certification Learning Pathways, which include GCP Professional Cloud Architect and AWS Solutions Architect Associate certification training. Learn more about Kenny Moore and Sharif Najim and the expertise they bring to the CLASS program.
More on Multicloud
Internet2 is actively participating in the ongoing dialogue about the latest developments with multicloud. Here are some of our recent contributions to the discussion.
New and Next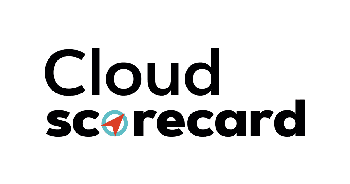 We have reached 50+ solutions in the Cloud Scorecard Directory. Welcome new Cloud Scorecard Vendors:
If there is a cloud service you would like to see listed, please reach out to us with your suggestion(s).
Cloud Service Updates
Here's the latest news from the NET+ portfolio of services. Have questions? Want to sign up? Want to get involved? Please email us at netplus@internet2.edu.
The NET+ LastPass Service Advisory Group met for the first time in May 2023, kicking off the engagement with the company's CEO Karim Toubba. Future updates from the advisory group will be posted to the NET+ LastPass wiki.
As part of its engagement to address logging and issues associated with HOTP/TOTP, the NET+ Duo program started a NET+ Duo Companion Guide to supplement the Duo Liftoff Guide. The companion guide includes sections on user support, logging, self-service, instant restore, bypass codes vs. bypass status, security settings, and HOTP/TOTP. For a copy of this guide, contact netplus@internet2.edu.
Instant Replay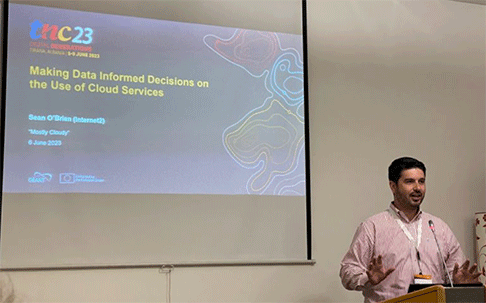 Mostly Cloudy: Check out this informative session from the TNC Conference held last month in Tirana, Albania. This session shows three examples of how National Research and Education Networks (NRENs) have successfully supported their institutions with infrastructure-cloud and hybrid cloud environments.
Frankfurt University of Applied Sciences explains how scalable cloud services enable digital transformation in teaching and what cloud migration in education looks like. The Greek network (GRNET) together with GÉANT describes their joint journey towards the procurement and use of hybrid cloud services that have become most popular among the R & E community. Internet2's own Sean O'Brien gave insight into how to best use cloud services and understand cloud trends.
Watch the session recording.| Download Sean's Slides.
Keep Up With the Cloud
As always, we welcome your ideas and appreciate your contributions to our cloud programs! Don't know where to start? Email cloud@internet2.edu.
Catching Up on the Cloud brings you all the latest Internet2 cloud updates. Whether you're supporting the academic enterprise, research domain, or anything in between, these timely announcements and updates will help you with the best solutions for implementing cloud services at your institution.