CLASS Learning Modules
CLASS consists of a series of "learning and skills sessions" for foundational to advanced learners.
CLASS Essentials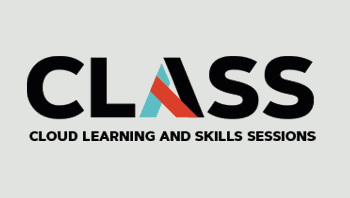 These are virtual four-hour workshops built by researchers for the research community. In this learning module, participants will learn how to:
Log in and navigate the cloud console
Create a cloud computing instance and understand the components of cloud compute
Create a cloud storage bucket
Run a simple research analysis on the compute instance you built and utilize the data in the storage bucket
Monitor costs
Clean up your resources and utilize best practices for developing research workflows on the cloud
CLASS Advanced
This module features two weeks of intensive learning experiences aimed at enabling campus-wide cloud adoption. In the program's first week, participants will learn advanced cloud skills such as networking, identity management, multi-cloud architecture, databases, continuous-deployment, microservices, and AI/ML pipelines. Participants will collaborate in a hands-on, immersive capstone project in the second week to simulate real-world academic use cases.
A new iteration of CLASS Advanced will launch in April 2023. Sign up to be notified when applications open!
CLASS Certification Learning Pathways
This is a combined synchronous/asynchronous program that prepares participants for cloud service provider certifications. Participants will be guided through a learning path and testing materials by higher education cloud experts. Each cohort is limited to only 15 participants. Sign up to be notified when the next cohort convenes!
CLASS Community Webinars
A series of virtual events that are designed to help raise the Cloud IQ of the Research and Education (R&E) community! We offer hands-on deep dives, one-hour overviews, talks from previous CLASS participants, and much more!
You can always view our list of upcoming events to learn more about what is upcoming and to sign up.