TechEX22 CAMP 2022 Speaker Spotlight: Q&A with Heather Flanagan
By Apryl Motley - Technical Writer & Communications Lead, Internet2 Trust and Identity/NET+ Service
Estimated reading time: 3 minutes
The 2022 Internet2 Technology Exchange (TechEX), held in Denver from December 5–9, truly has something for everyone in the research and education community, especially identity and access management (IAM) professionals.
(Check out the IAM track of sessions and register now.)
A TechEx attendee for almost two decades, Heather Flanagan, principal at InCommon Catalyst Spherical Cow Consulting, will be one of the featured speakers for the IAM track. We asked Heather to weigh in on the importance of her session, "The Web is for Everyone, Sort Of," and what attendees will gain from it and TechEx overall.
Q: What do you hope attendees will learn from your session?
The web and the desire for privacy is an urgent topic for browser vendors, and the changes they are making to improve privacy for the consumer web will absolutely impact research and education. This session will help people know what to expect, what they'll need to change, and why it's all happening.
Q: Why is this an important topic to cover?
Because the changes will have a significant impact for federated authentication, for identity providers, and for the user experience.
Q: What do you enjoy most about speaking on IAM topics?
IAM is ubiquitous across every industry in the world. I love bringing in the perspective from other sectors and their needs, wants, and desires when it comes to IAM, so we can think about where to leverage experiences outside our slice of the IAM pie.
Q: What's the #1 reason IAM professionals should come to TechEX/CAMP Week 2022?
Coming to TechEx allows IAM professionals to expand their human network, and the stronger the network, the more efficient professionals can become as they seek to solve the challenges of IAM in their organizations.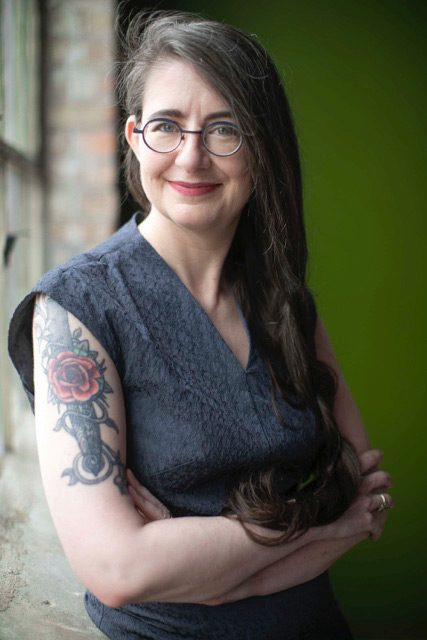 Fun Facts about Heather
Her Favorite Superhero: The Tick
How She Takes Her Coffee: How much time do you have for me to answer this question? I have four coffee grinders and seven different ways of making coffee at home, and sometimes I travel with my own personal barista set.
Best IAM Advice She Ever Received (& from whom): "It takes 2–5 years to become proficient – not expert, but just proficient – as an IAM professional" (IDPro Skills Survey Report, Sarah Cecchetti, Founding IDPro member)

CAMP Out at Technology Exchange!
Don't miss the opportunity to join us for CAMP Week at TechEX in Denver from December 5–9.
We're back in person this year after being virtual last year. Your peers spent months developing stellar sessions like Heather's that address the most critical issues in identity and access management. You don't want to miss it!
Register now before rates increase on October 19.