NET+ Miro Collaboration Paves Way for Expanded Adoption by R&E Community 
By Tara Gyenis, Internet2 NET+ Program Development Manager
Estimated reading time: 3 minutes
The Internet2 NET+ team is pleased to announce the availability of NET+ Miro, a digital whiteboard platform enabling teams to easily brainstorm and collaborate from anywhere and at any time. The software allows users to create notes, design artifacts, and communicate through embedded videos or online chats that can enhance classroom experiences as well as prepare learners for future careers.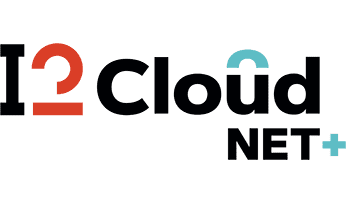 Six higher education institutions worked together to vet the service features and functionality, negotiate terms and pricing, and advocate for future product roadmap enhancements on behalf of the research and education (R&E) community.
Do you want to learn more about how your peers evaluated the Miro service and are planning to expand usage of it with this new NET+ service? Join us Tuesday, July 18 from 2 to 3 p.m. ET to hear from a panel of participants in the NET+ service evaluation process and ask your questions. Register for the webinar now.

Want to learn more about Miro?
NET+ Miro Service Evaluation
Many R&E institutions are already using Miro. In fact, Miro was one of the first vendors to complete a Cloud Scorecard. Given community interest in Miro, we started a NET+ Service Evaluation to support the expansion of its use and advocate for R&E community needs.
The NET+ Service Evaluation Process is a member-driven approach to evaluating cloud services to ensure they meet common standards for the R&E community.
During the NET+ Miro Service Evaluation, institutions focused on use cases and requirements to support broader adoption and worked with Miro on a pricing model and terms that could scale to support growth in research and higher education.
Joseph Vaughan, CIO at Harvey Mudd College, shared his perspective: "I joined the Miro evaluation for two reasons. One of our trustees had recommended we take a look at Miro. Also, I was curious about how Internet2 NET+ evaluations work. I found the experience reassuring – the level of scrutiny, thoughtfulness, and resources (the big institutions have specialists in all sorts of areas that we can only dream of) gave me even more confidence about signing on to a NET+ agreement."
This was further validated by Matthew D'Emilio, director of contracts at Carnegie Mellon University: "When I volunteered to sponsor the NET+ Miro service evaluation, my mind immediately went to the money my institution could save on community negotiated pricing. What I learned in the process was the power of community collaboration that drives the value of the NET+ program."
"Large, small, public, and private institutions were involved in the service evaluation," he continued. "The institutions and the NET+ team were able to address fundamental requirements of the research and education community."
Thank you to all the participants in the NET+ Miro service evaluation from Carnegie Mellon University, Harvard University, Harvey Mudd College, University of California San Francisco, University of California Berkeley, and the University of Virginia.
What's Next?
We hope you'll join us for the webinar on July 18. In the meantime, you can learn more about the NET+ Miro offering and unique benefits to NET+ subscribers on the program wiki page. As always, reach out to netplus@internet2.edu with any questions you have or to receive a copy of the Miro Customer Agreement package for review.
Resources
ICYMI